For years, possibly for almost as long as schools and colleges have existed, the notice board has been the primary communication channel between the school administration and the rest of the student body. Nowadays, technology has made the means through which this communication is carried out much more manageable. At the click of a button, you can instantly access and share a notice without being physically present at the school premises. That's why it's about time for digital information boards to take the stage.
Long before the days of email and Facebook, the information board was the primary means of communication in schools and colleges. It has since evolved into a fully-fledged digital affair. This article explores the possibilities that the information boards offer to the modern school administrator and how you can harness this valuable resource to create eye-catching posts.
Digital Media in the 21st Century
Welcome to the 21st Century, where everything is accessible at the click of a button or the tap of a touchscreen. Most institutions have already made a critical shift toward digital communication and social media. It is not unusual to find schools with an active Twitter and Facebook presence. Students and parents receive the latest updates of the school band and the local high school football team's exploits in their digital media feed.
With a clear and well-laid strategy, you can also change your school's communication channels and make it that much transparent and easier for everyone involved. Harnessing the pull of digital media is not only trendy but efficient. As a parent, catching up with the latest news from your son's high school on Facebook as you sip coffee does sound more efficient than having to peruse a flyer or email.
Advantages of Digital Media
Digital media has an undeniable pull on society. It is fast, it is immediate, and it travels wide. The older generation of teachers and school boards may still swell in the past and may always favour the traditional information board. However, the rest of the world seems to have moved on to a faster, more immediate world. All it takes is recognition of this fact and a conscious shift in your mindset, followed by a deliberate effort on your part to keep up with trends.
By leveraging digital media's pull and attraction, you do a lot to enhance the image and credibility of your institution. The benefits are a clear, transparent channel of communication that is accessible to all and sundry. Another invaluable advantage that digital media and digital communication offer is the fact that you can update people on events as they unfold in real-time. Should there be an unexpected change of plans, then those concerned get to know it without inordinate delay.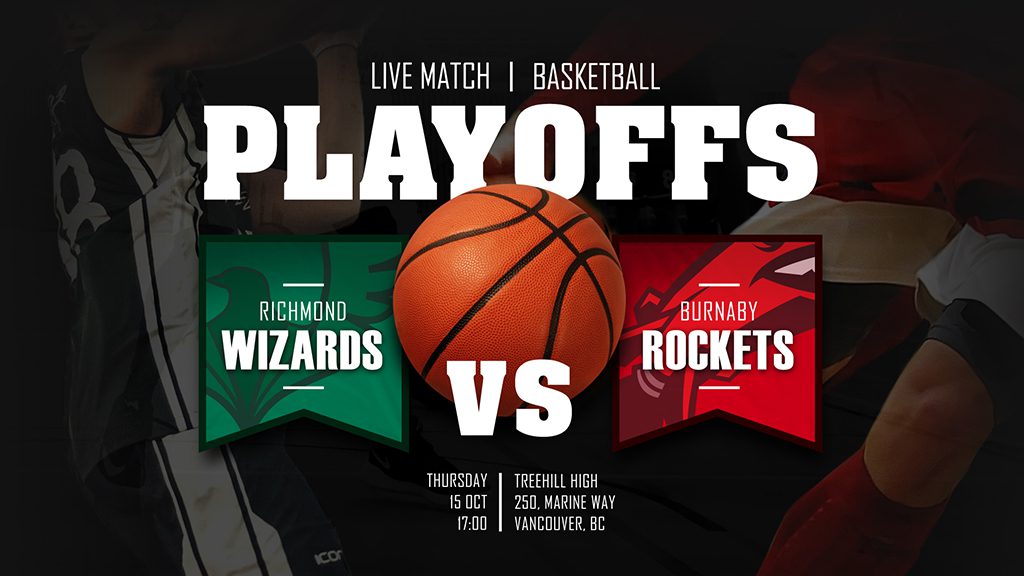 How to Create Attention-Grabbing Posts
The main concern has always been to communicate your concerns effectively and efficiently effectively. The items you put up for perusal should be relevant, and the information should be expressed in an exciting and eye-catching manner. To ensure that your notices grab attention right away, always employ the use of creative graphic design. A few questions to keep you on track include; what is the purpose of this post? What language best conveys the message? How best can I display my message to get their attention?
Keep it Short and Direct.
When putting up a notice for the public attention, it is critical to take a minimalist approach. Keep it short and brief. You do not want to clutter the digital board with more information than is relevant. A long, winded, and wordy notice is likely vague as the meaning is likely to get lost in that entanglement of words.
Be Mindful of your Audience.
Picture a scenario where you wish to advertise an upcoming outdoor excursion for kindergarten kids. The language that would work best in such a scenario is a light-hearted banter that conveys a message of fun and celebration. Now, the same upbeat tone might not fit if, instead of a school trip, you want to invite parents for a parent-teacher conference. There you might want to be more formal, using official language and titles to convey a more serious point. So know your audience and craft your message appropriately.
How Digital Media Benefits Schools and Institutions
Schools that have utilized such signage types certainly seem to have better communication between the administration and the student community. Indeed, digital information boards have revolutionized how communication is carried out in our institutions. In a place where there is a horde of activities, school clubs, sports teams, and student activities, you are continually in exposure to a lot of other communication from different sources.
Digital Boards are cleaner and more organized than traditional Noticeboards
There is no better way to manage this avalanche of info than to harness the powerful tool of digital boards. They are bright and clean, without the unruly mess of papers and flyers that typically cover traditional noticeboards. Today's notice board is cleaner, brighter, and more attention-grabbing than the traditional one. Furthermore, updating it in real-time is extremely easy.
Digital Information Boards Are More Appropriate for the Modern Students
Today's student is more attuned to fast, in-your-face, and trendy media and content. Therefore, signage of digital nature is often the most effective way of resonating with the youth, and understandably so. The straight, uninteresting traditional notice board is no much for the flashy digital information boards.
A More Environmentally Sound Choice.
Another critical thing to remember about the modern student is his keen awareness of the need for environmental protection. Paper has long been touted as a product with potentially harmful effects on the environment. Paper usually means a sacrifice of the trees, hence our environment. Needless to say, digital information boards are a novel and environmentally conscious method to right this wrong.
Digital Signage Saves Time and Resources
It reduces confusion as the information is delivered to all parties in a timely and efficient manner. The alternative would be to run up and down the place, putting up posters and flyers. Of course, this action takes up a lot of your time and energy, not to mention wasting valuable paper. It ensures that the information is always fresh and relevant, and told in an eye-catching way.
The Best Fit for Emergencies
In an emergency, the ability to get information and updates out there is invaluable. Digital signages make this a reality. It allows all the learners to be closely aware of the latest developments. Information such as the location of fire extinguishers, safety zones, and evacuation procedures can be updated in real-time, potentially saving lives.
Technology has undoubtedly revolutionized how education evolves in schools. The usage of computers and tablets in the classroom has significantly increased. Another novel introduction to our schools and institutions has been the use of them. As we have observed, a digital information board's advantages in a hectic environment like a school are invaluable. Another advantage is that you can control the flow of information. Since there is a centralized location for data storage, you could easily update or revise it if need be.
Kuusoft Corp has been the go-to manufacturers of digital signage for North America. Based in Canada, the company, which has achieved renown for building its hardware and software from scratch, has revolutionized how meaningful information is dispensed in schools and institutions. The number of satisfied clientele is a testament to the sustained success of the business. Digital signage that is tailored for schools and learning institutions has been their priority. Through a wide range of products, they have changed how information is delivered.
You can learn more about NexSigns' Digital Signage solution and connect with us on Facebook, LinkedIn, Twitter, and YouTube to get the latest info on digital signage!