It's a tough time to operate a brick and mortar business. ShopperTrak, an analytics company specialized in shopping and retail, investigated the levels of foot traffic at retail stores between 2010 and 2015. Their research found that foot traffic was down by 57% because of the sheer number of choices available to customers both on and offline.
So, how are brick and mortar businesses innovating and drawing traffic? A clear choice is to implement technology that leaves a lasting impression on every customer that walks through the door with video walls being one of the best options.
Digital displays already engage customers more than traditional signage, but the video wall multiplies that advantage immensely. Utilizing multiple screens linked together, video walls create a nearly seamless display that can be as large or small as you want. Now, with any technology there is a question that always needs to be asked – how hard will it be to manage? Some providers only offer a single aspect, like mounting or design, of a video wall solution.
This was the concern Westminster Savings Credit Union (read the case study here) had when implementing video walls at two of their new locations, so they looked for a partner that could be a one-stop-shop and take the hassle out of this implementation. They chose Kuusoft because of our expertise in all aspects of video walls, which we're going to cover today.
TVs
One of the first decisions that need to be made with a video wall solution is about TVs your wall will be made of. There's a wide array of televisions on the market, but they can be roughly divided with two variables: TV grade and display type.
The main TV grades on the market are consumer and commercial. Consumer TVs generally offer a slight price advantage when compared to commercial, but using any tool for a job it was not designed for comes with issues. In addition to possibly lacking the necessary ports, most consumer televisions have asymmetrical bezels (the frame of the TV). By using these TVs, the variance in the bezel width will create uneven lines and distort the video wall. Commercial TVs may cost slightly more, but they have been specifically designed to have minimal, even lines in-between the monitors (as well as other features) that a commercial video wall needs.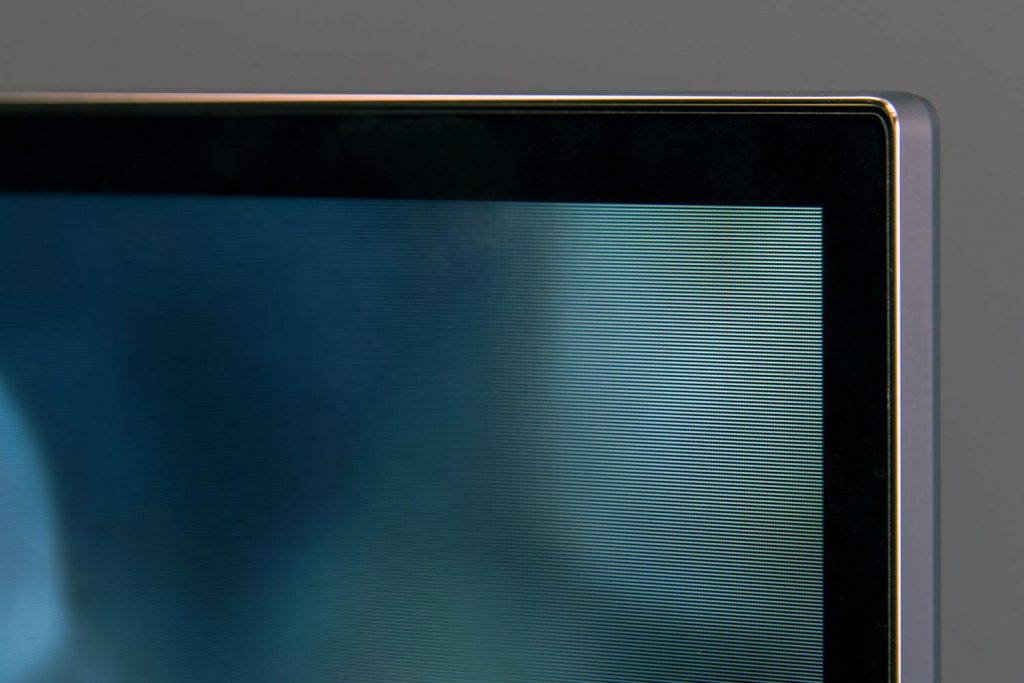 LED (light-emitting diode) and LCD (liquid crystal display) are the two types of displays available for all modern televisions. There are many differences between them, but it boils down to what environment you want to put your video wall in. LED TVs are bright and much easier to read at a distance making them better for outdoor use, while LCDs are perfect for indoors since they have significantly better image quality and resolution.
Westminster Savings wanted an impressive, indoor display that could communicate important marketing information, financial news, and community engagement, so LCD TVs were chosen for their video wall.
Mounting
Making the video wall as seamless as possible and ensuring that it is securely fastened is where wall mounts come into play. Now, there is an immense amount of wall mounts on the market with varying features ranging from cheap options that have limited or no adjustment ability to mounts that allow you to "pop-out" individuals displays as needed.
With the many varieties available it's impossible to categorize them into a few sections, but it's truly a "you get what you pay for" scenario. Cheap mounts almost always mean more time fiddling with placement and often poor results, while premium versions are easy to use and precise.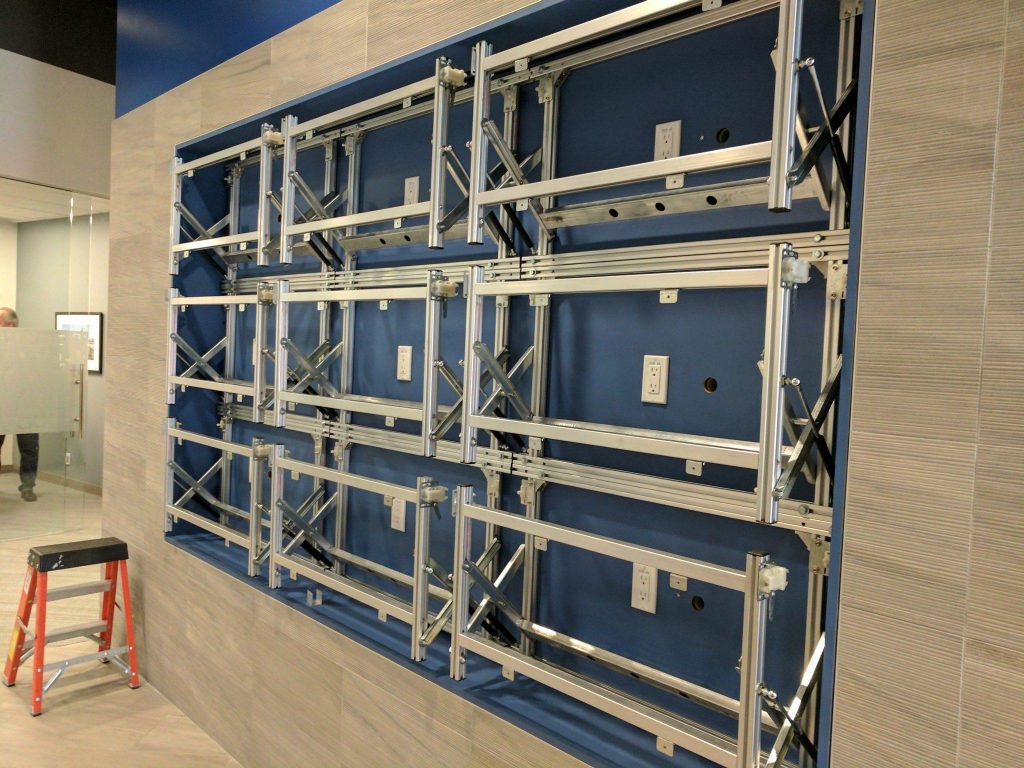 With a desire to ensure a stunning video wall, Westminster Savings opted to get the very best for their two new locations and asked Kuusoft to design a custom, easy-maintenance hydraulic mounting system.
Software
Last, but definitely not least is the software that your video wall will run off of. There's a huge array of video wall software out there with features ranging from simple static image display to customized animations. Which software you use will heavily depend on how you plan to use your video wall and what hardware you've chosen. It's absolutely critical that you ensure your chosen software will be able to utilize all aspects of TVs you have chosen and that your entire platform is compatible.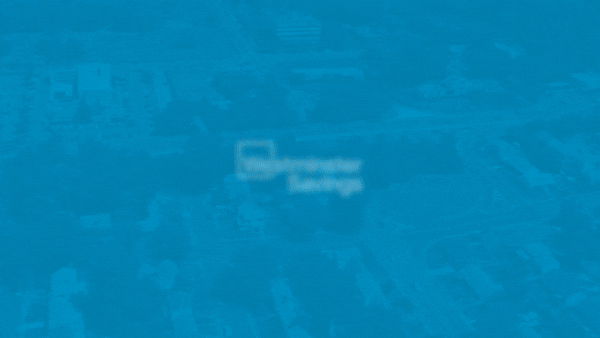 When developing the Westminster Savings video wall solution Kuusoft engineers had to ensure that their video wall could display everything from the weather and stock tickers to custom animations highlighting all services offered by Westminster Savings. Custom software was developed that allows Westminster Savings to easily display everything they wanted with easy remote control access that allows mealtime updating of information.
---
Learn more about video walls and connect with us on Facebook, LinkedIn, Twitter, and YouTube to get the latest info on marketing with digital signage!