You know what customers think about restaurants that are still using traditional menu boards?
Boring!
People in the 21st century are accustomed to technologies that deliver them fast and dynamic information. With the rapid adaptation to instant fulfillment and quick solutions, people gradually lose their patience and stop paying attention to contents that are dull and "motionless."
Now, you may wonder what you can do to make your restaurants appealing.
Well, say hello to the digital menu board!
Digital menu boards have quickly become a standard feature in the restaurant and quick service restaurant (QSR) industries. This technology offers owners much greater business potentials than traditional menu boards. But before we go any further, let's take a moment to understand customers' purchasing behavior, and this is where the customer buying cycle comes into play.
The customer buying cycle can be briefly classified into three stages:
Awareness
Consideration
Purchase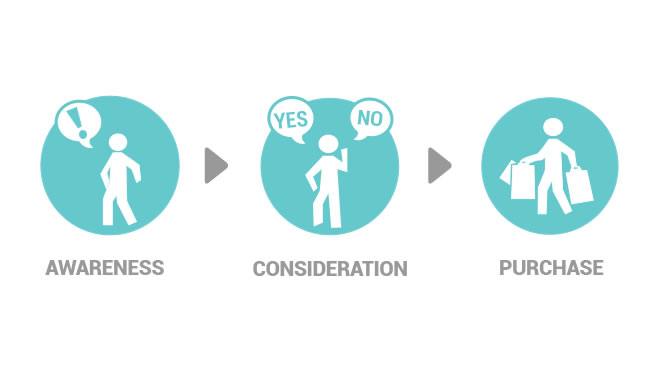 When a customer walks into your restaurant, it is in your best interest that the customer immediately notices the food items you are offering. But is awareness enough to influence the buying decision of this customer?
Probably not.
You will need a trigger that immediately converts the awareness into a need that the customer wants to fulfill.
This is where the digital menu board comes in.
Digital signage offers a vibrant and convenient way to display and promote menu items dynamically. Studies have shown that consumers are quickly attracted by visual and vivid presentations, which then increase their awareness of the products.
How does this apply to your business? If you have your digital menu board animated, such as having steam coming from the display food items, creating the impression that the food items you offer are freshly prepared and extremely appetizing, more customers will come into your restaurant spontaneously.
Furthermore, the vividness of digital signage will reduce decision complexity for customers and thus shorten their decision time. The digital menu board will help you engage your customers during waiting time while stimulating their purchasing desires. They will be less likely to leave the restaurant and more ready to order. This will then help you to increase foot traffic and boost up your sales.
In a simple video presentation, digital signage not only increases customers' awareness of your featured food items; it also turns that awareness into immediate ordering.
This is what the restaurant and QSR environment needs: a quick, attention-grabbing, and effective buying trigger.
Take McDonald's as an example. McDonald's has already integrated digital menu boards in many of its chain restaurants. With a focus on the customer experience, McDonald's emphasizes providing ease of use and availability of choices to customers.
Not only McDonald's but other large fast-food enterprises, such as Burger King and Wendy's, are all incorporating digital signage technologies into their businesses. All these large corporations have reached great success with the implementation of digital menu boards and are continuing to innovate to offer customers a better experience.
So it's time to create your own business miracle. Let's take down those dull traditional menu boards and welcome digital menu boards into your restaurants today.
You can learn more about NexSigns Digital Signage solution and connect with us on Facebook, LinkedIn, Twitter, and YouTube to get the latest info on digital signage!