Welcome back to our series on Vision Expo! Last week we reminisced over our award-winning experience at last year's Vision Expo West in this blog post. In this blog entry, we'll be talking about what we've got in store for Vision Expo East, which starts next week!
Coming off of the great experience from last year, we're very excited to make another big splash in New York with some new tech and customized content for the optical industry. You'll have to visit our booth for the whole experience, but I'll cover some exciting things to look forward to here and let you in on a special deal we'll have on the show floor.
TV Wall
At last year's event in Las Vegas, the crowd-favorite is returning to make its first appearance in New York. The TV Wall enraptured attendees in Vegas with its gorgeous displays forming to make an extensive picture. We made several on-the-fly adaptations while on the show floor to display the Vision Expo Twitter feed so that both attendees and our company reps could stay up-to-date on everything happening.
With the Golovkin-Alvarez fight happening later that week at the T-Mobile Arena, we also decided to live stream the weigh-in and press conference to engage attendees even more and show the power of the TV Wall and its adaptability. By-the-way, that fight ended in a tie and resulted in the third largest gate in boxing history, behind Mayweather-Pacquiao and Mayweather-McGregor, with over $27 million in total sales – WOW!
Optical Library
A debut appearance is being made this year with a new solution we've custom made. We call it the
Optical Library
! It's a collection of pre-made content designed specifically for the optical retail and ophthalmology sides of this industry. Both medical professionals and retailers can utilize the extensive collection of content to educate and engage their patients and customers, respectively.
This content is spread across five categories: advice, commercial, facts, optical illusion, and quiz. Above is an example of the info category, which provides interesting facts and trivia related to eye-health.
Kiosk
The LCD Portrait Kiosk is making its second trade show appearance next week! It was specifically designed to interrupt passerbys out of their "auto-pilot" with an ultra-bright screen encased in a large, minimalist design. These brand-new displays are starting to be deployed in a variety of sectors with Westin Bayshore in Vancouver and Westin Ottawa recently receiving theirs (keep an eye out for more on this in the future).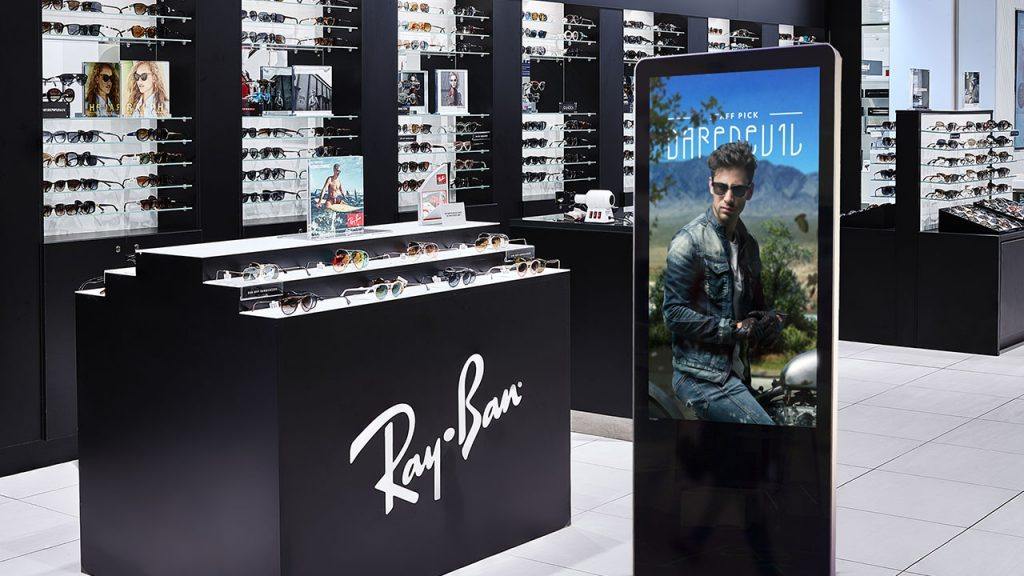 We're just finishing up the content that we will be using to showcase their powerful effect, but I can tell you that it will be an interesting experiment that might be a roller coaster of an experience.
Promo
Lastly, we have an exciting exclusive offer for those who visit us on the convention floor. You'll have to come by our booth (#1779) to find out more about this exclusive promotion, but I can tell you that it is phenomenal and that you won't want to miss out on!
---