Most designers and business owners think that creating a digital menu board is an hour's worth of work. The most common reason supporting this conviction is "Well, it's just a few displays."
But, those "few displays" may be one of the most important factors in maintaining and growing your business. Even though the quantity of the displays is not fear-inducing, the sheer number of variables involved can confuse even the most experienced designers.
To help you create the ultimate digital menu board for your business, we've created this comprehensive design guide. You will find the five most important areas that will affect your new digital menu board design.
If you want to read more on digital menu boards, make sure to check out our Ultimate Guide to Digital Menu Boards!
Are you ready to transform your business with the very best digital menu board? Let's delve into it.
Chapter Guide
Chapter_3: Polished Videos and Images
Chapter_5: Digital Menu Board Management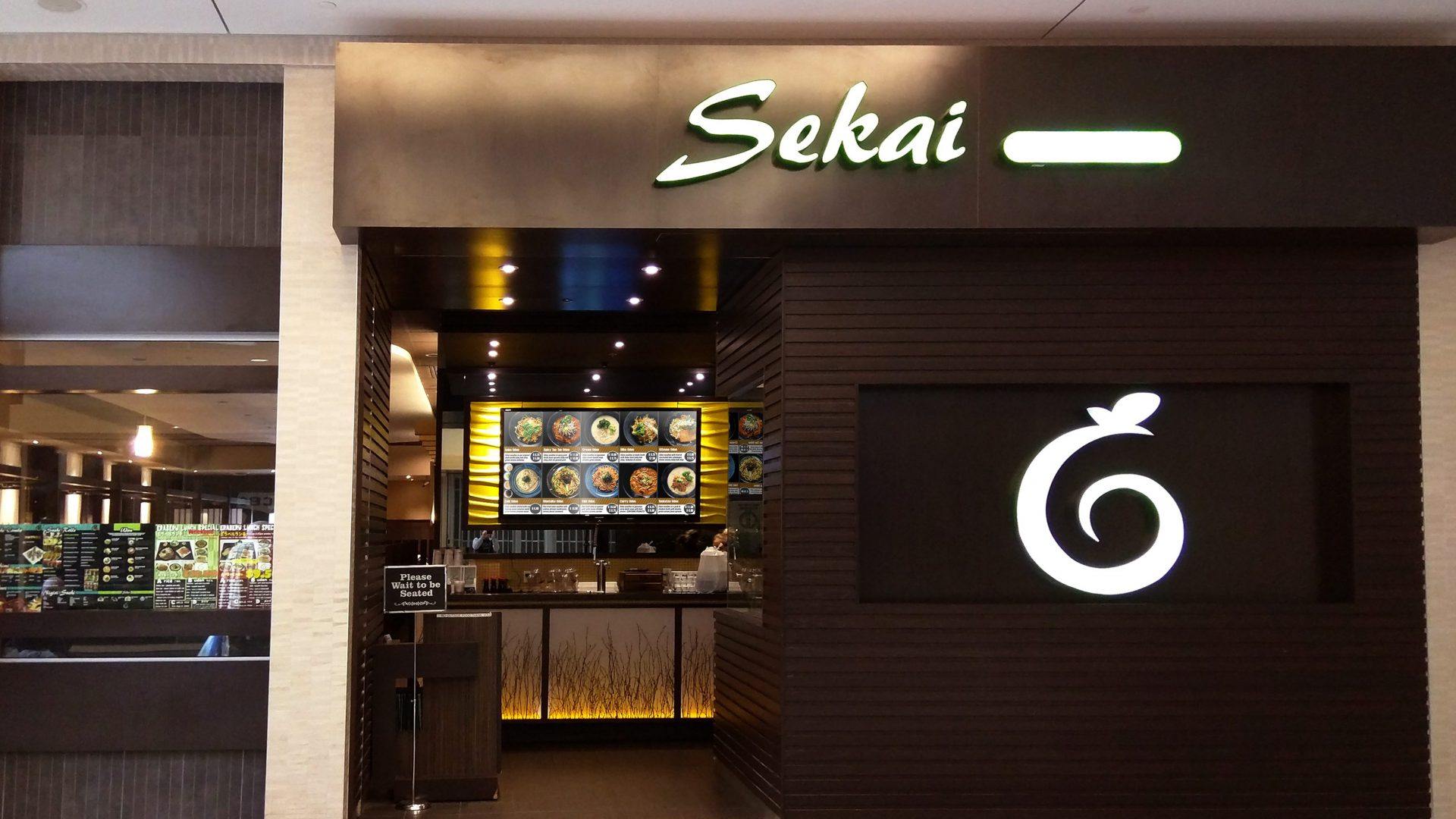 1. The Displays
Before you determine the right setup for your digital menu board, you have to decide on your own wishes and goals in terms of display specifications and other details. Design comes after – it's only viable if it works within the physical constraints of your display.
Here's the questions you need to ask yourself for your displays.
How many displays you want?
What type of displays do you prefer?
What setup would suit your existing interior design?
These three questions will help you narrow down the final display setup and the direction in which to develop your digital menu board. There might be many options, but is there a solution that is known as "the best"? Unfortunately, no, there isn't such a thing as an "optimal solution." Each case is entirely different from previous ones.
Viewing Distance
Viewing distance is simple the distance between the display and your audience. These restrictions don't involve just finding free space to mount the displays. Instead, think about the how the positioning between the display and the audience will be affected.
If there isn't enough space to utilize, you should opt for smaller displays. Choosing bigger displays may be overwhelming in an smaller space for anyone looking to read from them. Guests should concentrate on the thing on the display, not the display itself.
Just like viewing distance determines display size, it also determines the size of the content on the displays. The further the displays are from the viewing area, the bigger the content should be (and vice versa, of course). 
We'll cover this more extensively in the section related to design, but there are two main ideas you should remember:
The bigger the distance, the large the font. In addition to increasing font
size, you should also utilize more substantial typography and bold colors.
Contrasting hues are ideal.
Keep track of the "smaller details." For example, thin fonts on smaller displays
will look much worse than thinner fonts on bigger displays. People are
already focusing on a small display, don't make them "decipher" thinner
writings.
Number of Displays
Display size and model are both important, but the most prevalent factor in determining your digital menu board setup is the number of displays themselves.
There won't be enough space for everything on one display. To successfully place your content, you need to think of an ideal number of displays. If you want to focus more on images and have a lot of items, you're obviously going to need more displays – simple.
In case you don't want to utilize too many images or have a streamlined menu, pick 1-2. Be careful with trying to cram everything in one display though. This will make the design seem more like a newspaper than a digital menu.
Calibrate your wishes and preferences in accordance with your budget and physical restrictions. Another important, yet often overlooked, factor in determining the number of displays you will use which digital signage software you will use. Some SaaS (software- as-a-service) charge per display, while others charge per location.
NexSigns, for instance, is a per location model to encourage wider use of digital menu boards. Never sacrifice customer experience to save money. Find the optimal solution.
What About Display Size?
Display size greatly determines your menu setup and design. An important note is that digital has fewer dots per inch (DPI) than print, so it will be harder to read thinner design elements. Never cram items and make sure to leave enough blank space to offset any written content. Print is usually 300 DPI, whereas displays range between 72 to 220. Having bigger displays means having a higher DPI.
To select the right display size, think about the number of displays and the distance from the audience again. For example, 10 feet of width can allow for 2 55-inch displays or 3 32-inch displays. While the physical space remains the same, the entire design will change based on increasing the number of displays from 2 to 3.
The smaller the distance, the smaller the displays. For smaller displays, employ more images and less text. Remember, it's important to enhance customer experience and make it easier for guests to read.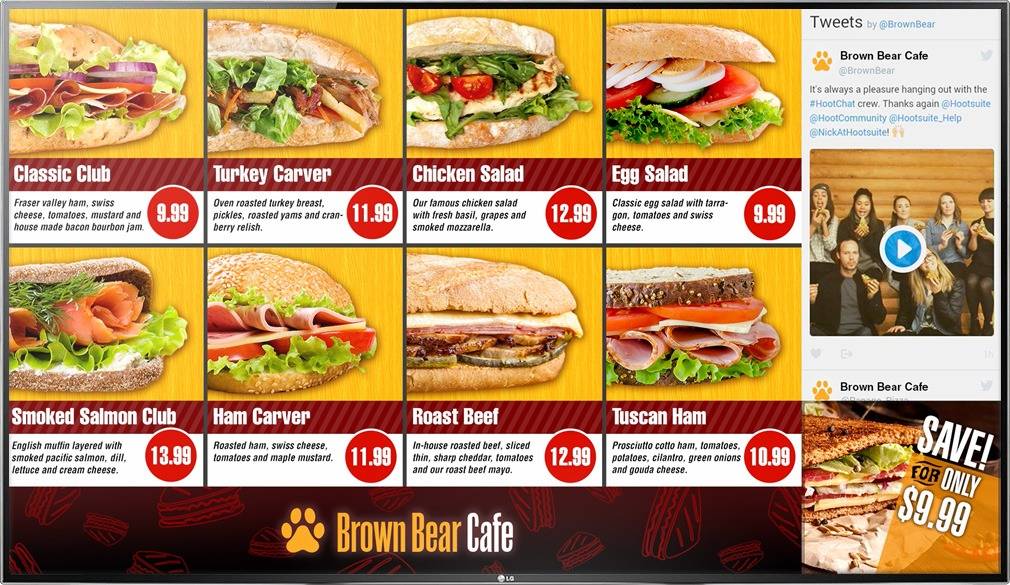 2. Digital Menu Board Composition
The first step in achieving the optimal menu design for your digital menu board is to list all the items you want to include. Categorize them so that you have a logical structure for you digital menu board, you don't want everything scattered.
More menu items mean more text/images, which increases the reading difficulty by a large margin. If you have a lot of items on your menu, it would be wise to sacrifice some space for specific product images. In some situations, you might find yourself short on space.
When it comes to determining whether to use more text or images or which should occupy more space on your menu, consider that images are much quicker to process than text. Check out this article on Test vs Images for Digital Menu Boards.
A possible solution would be to revisit your menu architecture. For example:
If you have espressos, double espressos, lattes and different coffees – group them together.
For similar items that are only set apart by small additions, meal combos for example, use the same big image with accompanying small images.
What is the most important thing you want to show?
Knowing this will guide you in the right direction. Think of a menu design that
will complement your meal options and the number of displays. With multiple displays, people will have a hard time reading all three if they're standing at one of
the corners of the room. Make sure all information is visible, regardless of the customer's location.
For facilities with multiple cashiers, you need more than more displays. This will make it easier for people to see each display, without the need to focus on the farthest one.
Place your most important items in a prominent location. How to choose your featured items? 
Here are a few candidates:
It can be an item that gives you the best profit
The most popular item is always a good choice
New things on the menu deserve a higher frequency in the first 2-3 weeks to boost its success and awareness
Promotions, discounts, and combos for upselling and cross-selling all deserve a place on the display
Avoid putting the most expensive things on the display too often though. Making them the main focus may shift your brand reputation away from your target market's price point.
There is no optimal formula for every business. 
You have to determine your own path to digital menu board success guided by your specific brand marketing strategy.
Each display has to have images that induce hunger and appetite. Even the simplest animations, like steam rising from a burger, can entice customers to make the purchase faster.
No matter how impressive your menu design is, the whole scheme is pointless if you don't have the right visual assets. In the following section, we will cover the essentials of asset creation.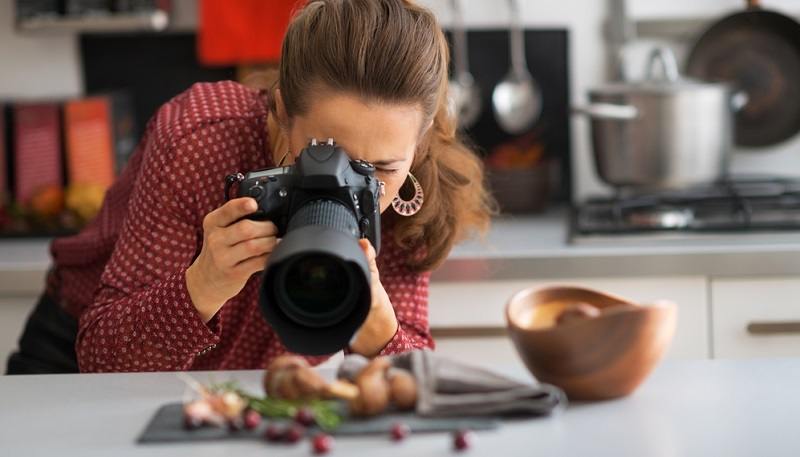 3. Polished Videos and Images
The general rule of digital menu board visual assets is that every image and video must be incredibly high quality. You can have the best design and display, but if your visual assets (images and videos) are poor, your digital menu board will fail.
How to make the perfect images
First and foremost, the images have to be hi-res. The bigger the display, the higher the resolution. Remember – you're selling food that your customers will eat. Upon looking at the images, they should see all the small details and spices. Not pixels, of course. Never save money by shooting the images yourself, unless you are a professional photographer. Hire a seasoned food and beverage photographer to emphasize all the qualities of your products.
What do you get with a professional photographer?
Lighting and composition.
The changes made by adding another light or increasing the warmth of the lighting setup can make a huge difference in your digital menu
The whole digital menu board contributes to your brand presence. Every image should feature the same angle. Anomalies and inconsistencies tend to annoy customers.
Your menu has to maintain consistency with lighting. It is incredibly odd to
have the light coming down from the top for one item and from another direction for another. Imagine a movie where every cut in a scene has the shadows at different angles.
Never shoot any of the images with a smartphone. No matter how much money you save on not hiring a photographer, you will lose in the end. Proper, albeit expensive photos are the best way to achieve business growth.
High-quality food imagery should be the number one thing on your priority list. While there are image auto optimizations, no smartphone can produce two photos that are exactly the same. Unison of images is important.
This is without even mentioning how difficult it is to fix any mistakes or inconsistencies in post-production. RAW photo can give you more information about the camera lens and how to get to a proper edit. RAW is lossless, which is important for incorporating images into design. Smartphones store in JPEG format, which is will lose image quality.
How to pick the right videos
There are situations where you have to integrate both image and video in the same design. Spend some time with designers and photographers discussing particular plans and ideas. For instance, if you want to use a video of a juice splash, you are going to need to use a green screen to capture the correct details. Without it, any sort of modification will be impossible.
Before you ask, videos can't be shot with smartphones either. Color shifting will occur, which results in bad quality, especially on bigger displays or during longer videos. Pick a proper, reputable studio. Lighting, like in photography, is everything when it comes to getting "the most" out of your food and beverages visual assets.
Before you pick the right props, additions, and other small details, you need to think of a plan (screenplay). Separate it into smaller sections and share it with everyone involved in the project. Being on the same page is essential when creating a digital menu board that sells.
Pay attention to these details when you produce video content for your digital menu board:
Both low-fidelity and high-fidelity prototyping techniques are important. By staging it in this process, you can catch errors or flaws early and save a significant amount of time and money
Create a storyboard and follow it closely. Continuation is a large factor in video production, as it enables fluidity and smoothness.
Select a limited number of angles and alternate with them. The so-called "loop technique" creates a subliminal "rhythm" as the animation is being played to customers.
Be careful about planning and putting more work in post-production. The more you manage to do in the production itself, the less you have to take care of in expensive post-production.
Work closely with designers, the filming company, and the studio. Update everyone on new ideas, suggestions or changes. You can't adjust easily in post-production, especially if your funds are limited or if there isn't time.
Filming is costly. Every hour you spend in the studio is going to cost you more. It's equally bad to waste money, as it is to be cheap and create subpar content only because you wanted to save by speeding up the production. Have a detailed plan well before hand.
Before you incorporate visual assets with text, see that everything is solidified. Having everything ready is just like putting together a puzzle. Each asset, including text, has to be fully prepared before it's integrated into the digital menu board.
Things like pricing, messages, and individual animation time all have to be determined before you get to the design part.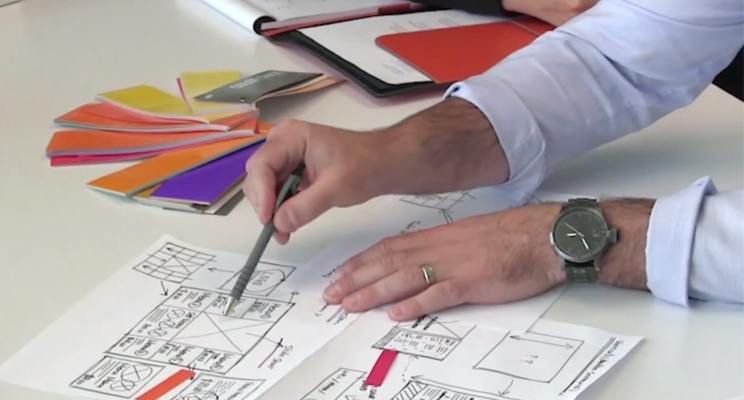 4. The Actual Digital Menu Board Design
We've talked about it before for the other elements of designing a digital menu board, but it is so important that we want to state it again.
There is no need to jump into final production straight away. Be sure that each content or asset is prepared and verified through a thorough audit. People's minds can change significantly once they see the prototypes.
Therefore, it's wise to use excessive prototyping to save expenses during the final production period. Generally, 75% of all production costs are during the final period, so ensure you have everything ready and the prototype is precisely what you're looking for.
Incorporate all assets at the same time, to see how they fit and if there is something that shouldn't be a part of the final version. Catch all the errors in the early low-fidelity versions and you will save time and money.
Here are the most important things to watch out for in your digital menu board prototype:
Typos. It can happen to everyone. Have your proofreaders scan the entire menu, including every disclaimer and other description.
False pricing. As your team members are doing research on current market pricing, it may be possible to instill some pricing changes. Scan the entire menu and correct the mistakes. This is especially important if you go with a non-editable digital menu board. 
Items in wrong categories. This also happens – cooperate with your chefs and employees to find the optimal solution.
Wrong images. Sometimes, it's easy to mix things up due to identical file names. Be thorough.
Color of the image matches branding. Have brand colors displayed in every image. Remove those that don't fit.
Unintended details. You never know what might be caught during filming or shooting. Don't risk reflections, fingertips, or clothing appearing in your digital menu board.
Regulated info is missing. Some states and countries require you to include macro nutrients and calorie info. Avoiding the inclusion of these things can have serious consequences.
What's after?
Afterwards, test the legibility and visibility from different distances. Make sure to also test for people with impaired vision. Remember, your menu has to be visible to everyone.
Don't miss any disclaimers, such as allergy and caloric information. There are other things that could go wrong during prototyping, but they all depend on how well you've designed the project.
Being careful during design revision enables you to manage the digital menu board in all possible scenarios. Regardless of your design and preference, there are a few things universal to the management of all digital menu boards.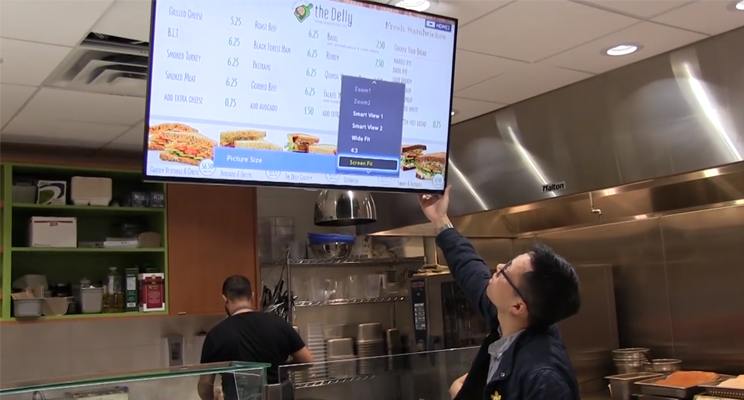 5. Digital Menu Board Management
Your digital menu board will require some changes over time, mostly after you include new products on the menu. Never change the design during important hours. Friday, Saturday, Sunday and Monday are the days when you should avoid any alterations to the existing design.
We advise that you conduct audits and changes on Tuesdays, as it leaves you three more days in the work week to fix the problem. Friday changes can end up backfiring and ruining the weekend, so be careful.
Print copies should always be available, in case there is any disruption. Each cashier should have at least 20 copies in two different sizes available, at all times. Train your staff and expect difficulties and misunderstandings whenever a new system is installed.
What to do when the digital menu board goes down?
Be prepared for outages. That's where print copies are most important. Even if your digital menu board is down, you still want to maintain a steady flux of
service, without interruptions.
There are also situations when there is no internet or no power. These things happen, so always have a backup plan.
Train your staff not only in the basics of the new digital menu board system but also concerning possible solutions during the power outage.
There are only a few rules concerning proper digital menu board management. Everything else depends on the extent of your design, menu contents and the facility itself. It's never easy to think of all the possible things that can go wrong. Being prepared not only helps your business, but it also lessens any unnecessary mitigation costs.
Concluding Thoughts: Digital Menu Board Design
We hope this guide was helpful. Designing a digital menu board that sells is a long and challenging process that encapsulates many different aspects of management, design, and production. Overseeing the process requires a proper plan, in addition to solutions in case something goes wrong. Be prepared, plan and there will be no setbacks.