Digital signage is the growing trend in retail environments across North America, but how does it fit in to the unique environment of optical retail?
Branding
A company is so much more than its product and a customer cares about much more than just what they purchase. Every aspect from how resin, wood, or metal is sourced for frames to how those same frames are showcased encompass a greater meaning than any individual part of this whole. It is all these elements of a brand that a customer puts on when they wear glasses or any article of clothing.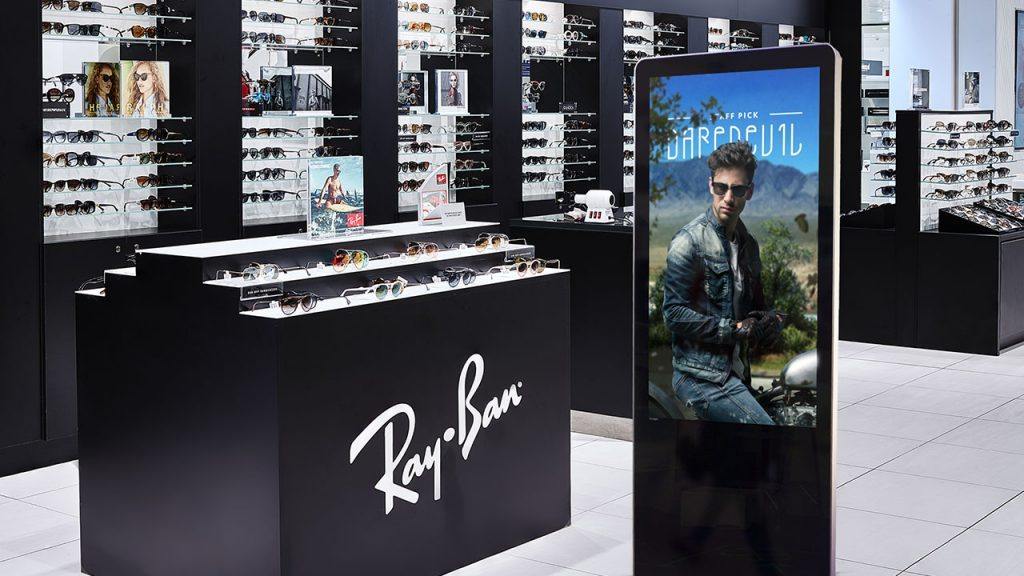 Because every attribute of a brand counts for so much, it is essential that companies are able to show these meanings. This requirement can be easily accomplished with the powers of digital signage. Instead of the traditional printed materials that easily blend into the background, digital displays demand attention with their vivid display and captivating, dynamic imagery.
The use of digital signage also offers infinite possibilities for interchanging and evolving materials to prevent a customer seeing the same content so many times that it just blends into the background.
Product and Service Promotion
A huge role of all signage, regardless of whether it is digital or static, is as a medium for promotions and services. Today's shoppers are always looking for a deal; and, if that deal doesn't seem good enough, they're gone. So, it's incredibly important not only to get the right deal for customers but also to ensure that the medium that it is displayed on (including its design) is both eye-catching and appealing.
When it comes to services, many shoppers are unaware of the variety of offerings available. From fitting to repairs and more these offers can improve the quality of life for both glasses and their wearers. From a business standpoint, promoting these services act as an upsell and generate more revenue and it will improve your customers' benefit from their glasses.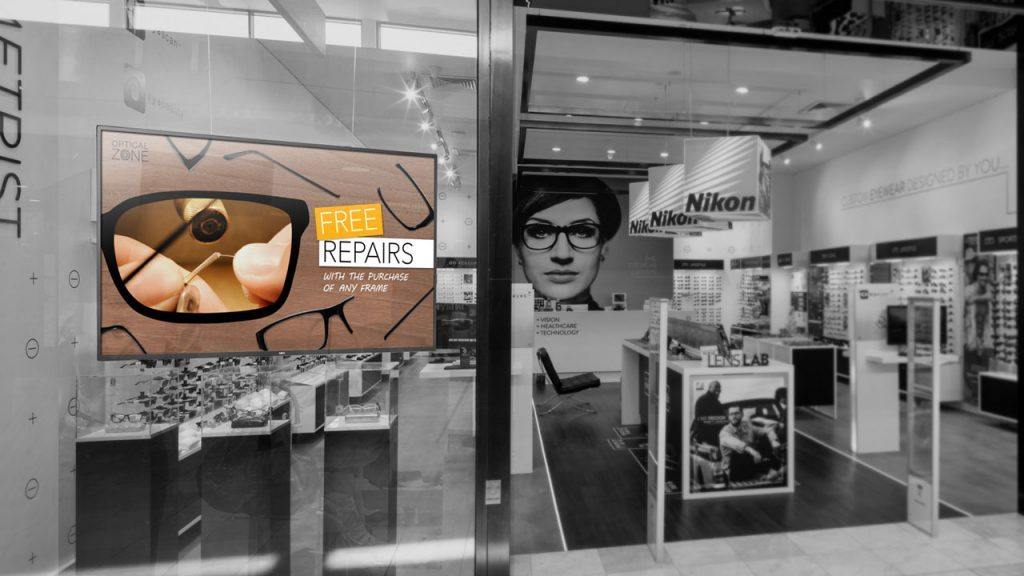 The vibrancy and flexibility of digital signage, as we discussed above, provides so many benefits to retailers. Instead of having to wait for a print shop to actually make your promotional message, you can make the changes instantly.
This becomes a potent tool when used decisively during unanticipated changes. A clothing store might launch an instant promotion on waterproof jackets when it rains or an optical retailer might capitalize on a break in the clouds to promote sunglasses. The opportunities are endless for a truly creative and opportunistic team.
Education
Optical is an exciting field that has so many more dimensions than other industries. Customers are also patients, and it is that word that transforms optical. This dual nature diverges the company's interests away from just a profit motive and towards a patient care motivation.
Glasses and sunglasses are the embodiment of these differing aspects with both fashion and health at play. Thus, optical retailers have an added duty to not just promote brands, styles, and promotions, but to also educate their clientele.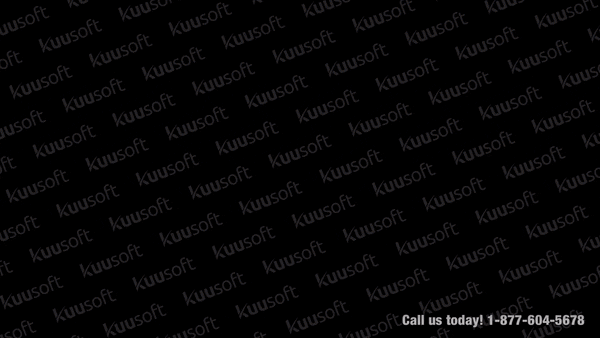 Digital signage can encapsulate both of these elements by being able to display both and do so in an immersing way. Animated sequences can captivate audiences with their engaging visuals while also informing individuals about how to take care of there eyes.
---