5 things you can act on immediately to save your small business in the global pandemic coronavirus.
2020 has not been a smooth sail for the majority on earth. Among the countless problems and issues stemming from COVID19, small businesses are struggling. Many are limiting their operations given financial constraints, the lack of market demand, and uncertainty about the future.
In this executive summary, we will discuss the major issues local and national small businesses are facing during the global pandemic. Kuusoft has been serving small businesses since 2002, powering digital displays and advertising through SARS, 2008 Financial Crisis, 2011 H1N1. We hope you find useful insight and strategies from this survival guide.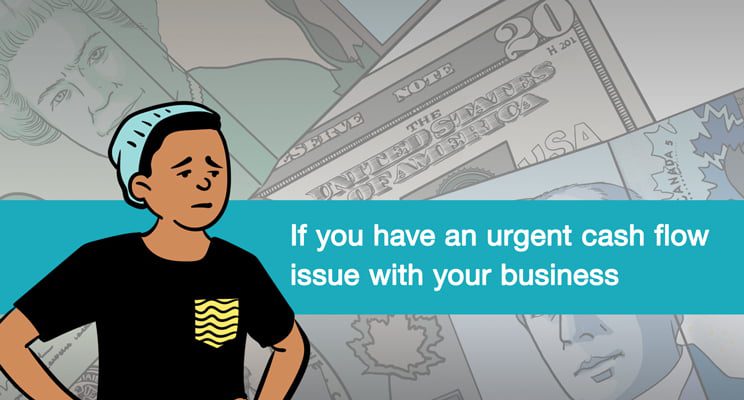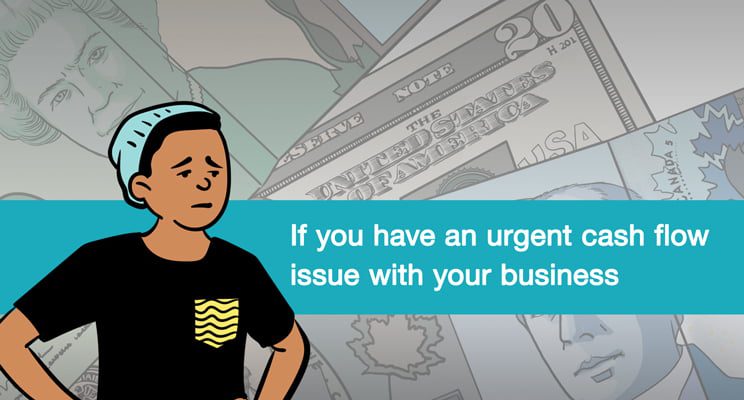 If your business has an urgent cash flow issue
Government support
In both Canada and the United States, governments at multiple levels are taking actions to help small businesses during this difficult time. Cash grants, low-interest loans, paycheck protection program, or even payments to offset certain payroll costs for businesses that are keeping or rehiring workers. Moreover, there are enhancements to unemployment insurance and paid leave. The means to coronavirus relief can support small businesses to be back on their feet in a short period of time and plan better for the long term.
Canada
The Government of Canada takes immediate action to support Canadians and employers facing hardship with the Canada Emergency Wage Subsidy.
To begin with, familiarize yourself with Canada's COVID-19 Economic Response Plan. Don't hesitate to set up your Canada Emergency Business Account to access interest-free loans of up to $40,000.
Furthermore, the Business Credit Availability Program can connect small businesses with credit solutions.
United States
The U.S. federal government just signed into law a $2 trillion economic relief plan. The Coronavirus Aid, Relief, and Economic Security (CARES) Act may help you from several angles.
US Chamber of Commerce has a Small Business Loan Guide that can get you started on your applications for loan programs.
In addition, do you know you can get an Employee Retention Tax Credit if your business is impacted by coronavirus? The CARES Act includes a new tax credit that helps you and your employees.
Clear Internal Communication
During this tough time, employers still need to put their people in mind. Clear communication with your employees and staff can help smooth the impact of future actions, whether you have to make arrangements on layoffs or transform your business models.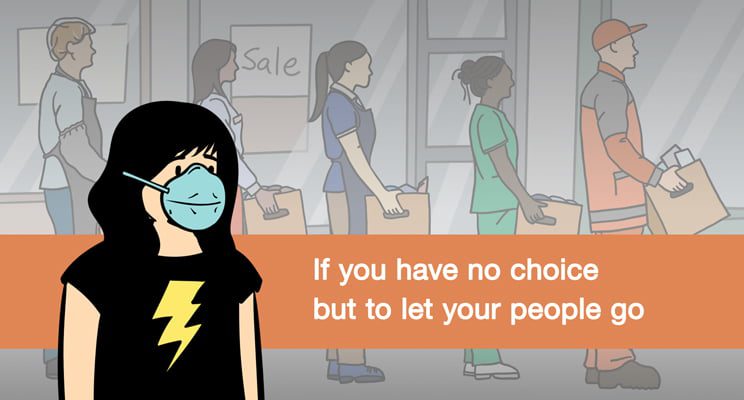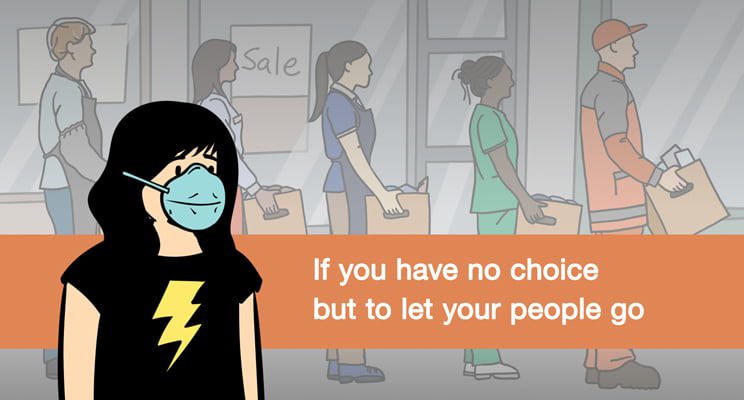 If you have no choice but to let your people go
It's never easy to lay off people, temporarily or permanently.
If the above-mentioned resources could not support your business to retain all your employees, you can still mitigate the layoff impact on employees in multiple ways.
Owners and managers can help enroll laid-off employees for unemployment benefits (Canada Emergency Response Benefit, Unemployment benefit information in different States). It's not necessarily easy to navigate on official governmental sites right now, with so many changes day-to-day. Help employees with a simple guide or link them to the right places can gain them a peace of mind.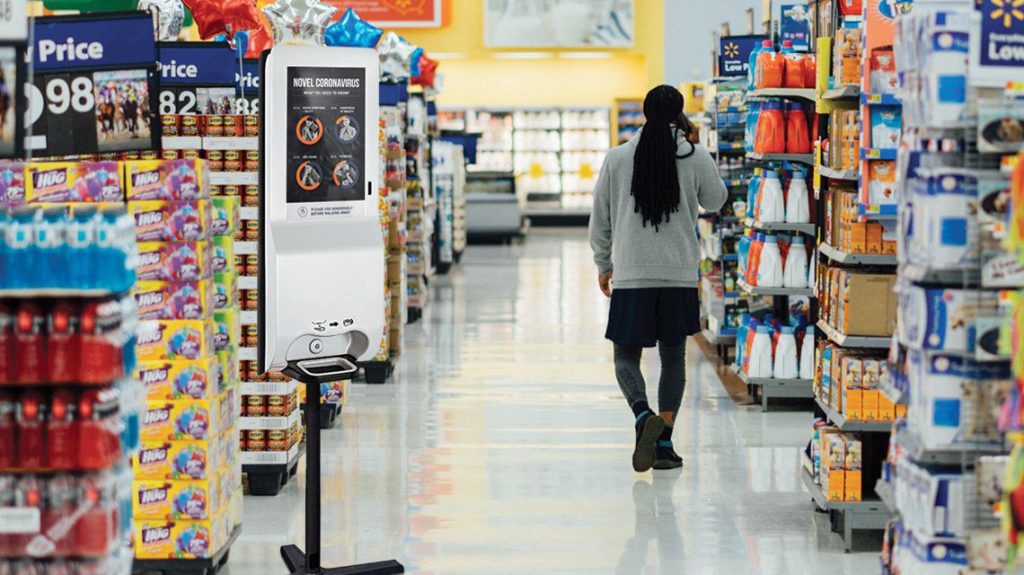 Retail and restaurant industries can utilize their front-of-house (FOH) staff to deliver food and products to customers. Small local businesses can save on hiring third-party delivery personnel, and keep people that have a good knowledge of their existing business.
For business still in operation, time to use your digital display as a reminder of personal hygiene and public health education. As we thank you for being on the front line, we want to make sure you are in good health. This set of COVID-19 slides are free for you to download and display.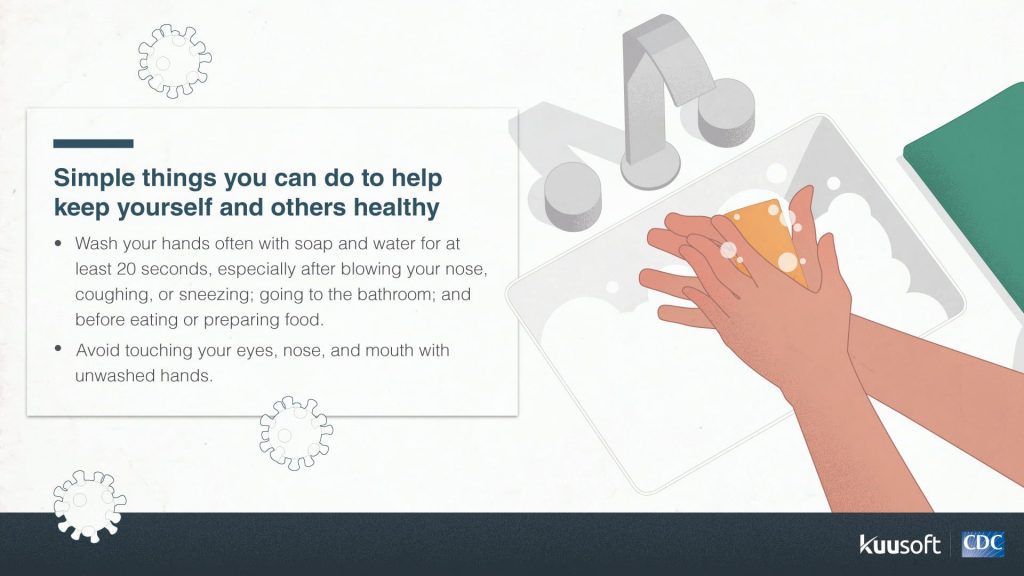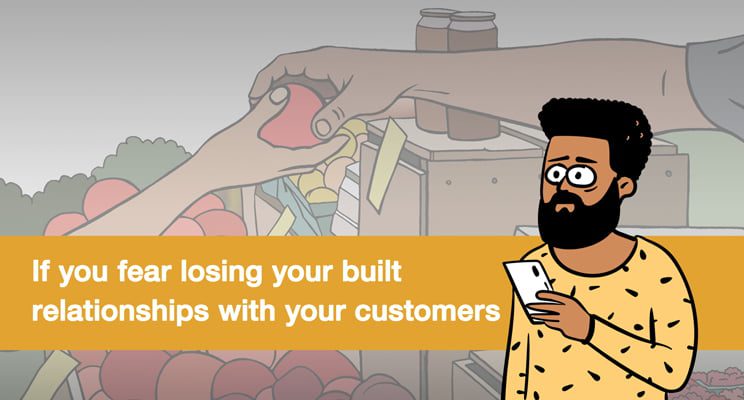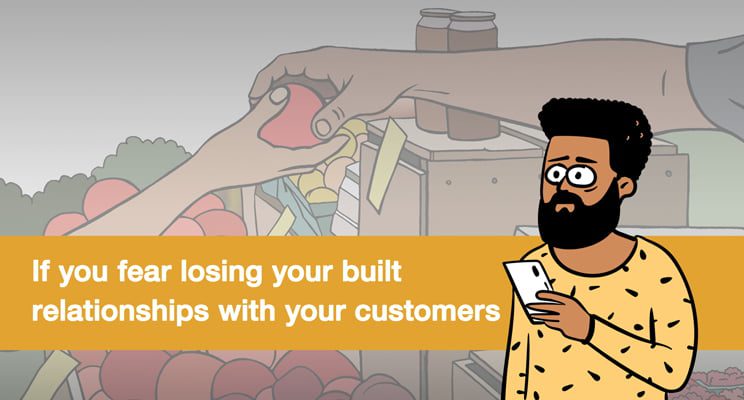 If you fear losing your built relationships with your customers
Time to catch up with your social media updates.
In lieu of a physical store, do everything you can to help your community have a balanced life staying at home.
For instance, if you are a local restaurant, try introducing your fans to some of your favorite recipes that they can make at home. Or, even better, pack all the ingredients and deliver to their door for a wholesome experience.
Another example applies to beauty salon and spa owners; it's time to educate your customers and followers. With a touch of your help, they can take care of themselves in home comfort. For instance, send over care packages with beauty products that people can easily use at home. In the meantime, spill some tips and tricks on your website as well as your social media platforms.
Nevertheless, updating your Google My Business and other business listings can grow your local SEO. Consequently, online search engines can guide more potential customers your way. We all know how difficult it can be to start a business from zero, and the key is to build something day by day.
Transform your business models online.
That includes hosting virtual events, exploring online sales channels, and investing paid advertising. According to digital marketing guru Neil Patel, organic traffic is decreasing these days in most industries, and so are the conversions. However, right now you have a competitive advantage to invest in paid ad channels, as your return on investment would be higher compared to the past 12 months. What's a better time to test out your online marketing ideas?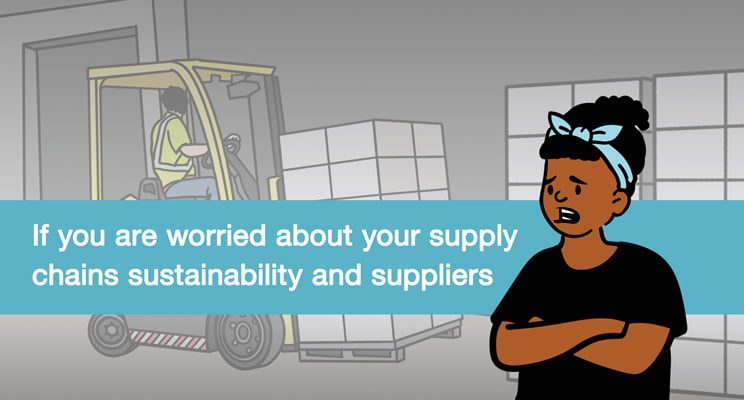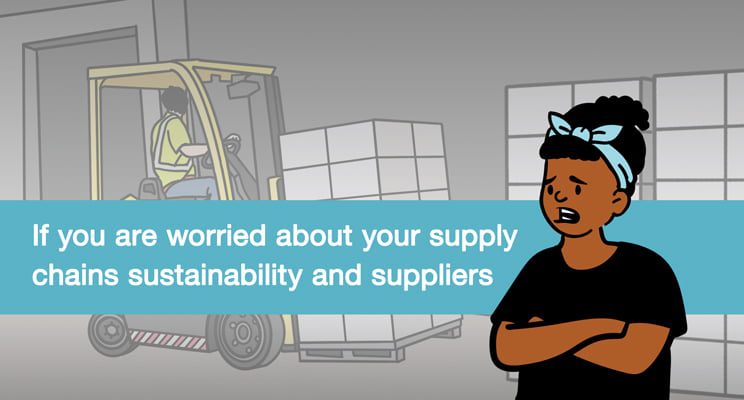 If you are worried about your supply chains sustainability and suppliers
This is a two-way communication.
Reach out to your suppliers and ask about how they are doing. Some suppliers have been cut off from the upper supply chains, and they might have a difficult time delivering with efficiency.
Meanwhile, let them know what your business would look like for the upcoming weeks or months. With the information, your suppliers can better plan and project the near future; and they can give you an estimate on what they can provide. As a result, you and suppliers can make a better arrangement, making the most out of the current circumstance.
Monitor the current situation with flexibility.
If your suppliers cannot deliver in time (or, at all), ask around and do your research to find the best alternatives. Keep an eye on who you can lean on to as you get lean with your business budget. The market is shuffling cards again and again during this time, so always have your information updated about new risks and opportunities.
Lastly, no matter what happens, don't panic.
We are all adapting to consistent changes in the world, and all we can be is resiliently flexible.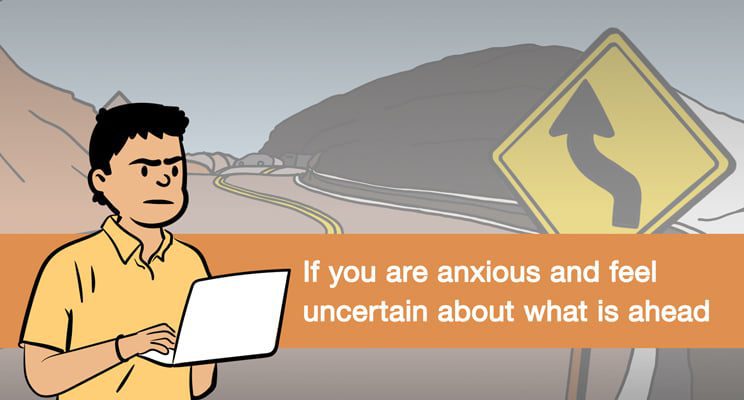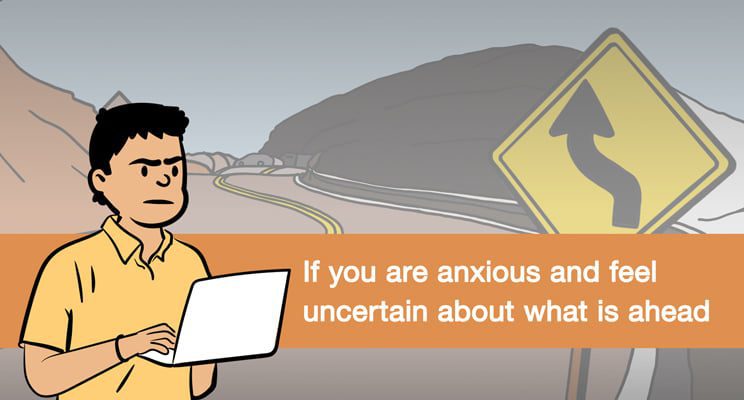 If you are anxious and feel uncertain about what is ahead with your business and the economy
Keep planning; monitor the market situation as it unfolds.
As small businesses adapt, business owners should have a continuity plan to minimize the impacts on their employees and operations.
Right now is a good time to reflect on your long-term business strategies, as well as your mission/vision/values.
Where do you want to go in the future with your business strength and expertise? Small business owners are usually busy with day-to-day operations, and it's easy to lose sight of the big picture. While you spend time in social distancing, try putting aside some time to reflect on your target market and write a business plan. In conclusion, this would benefit you in the long run.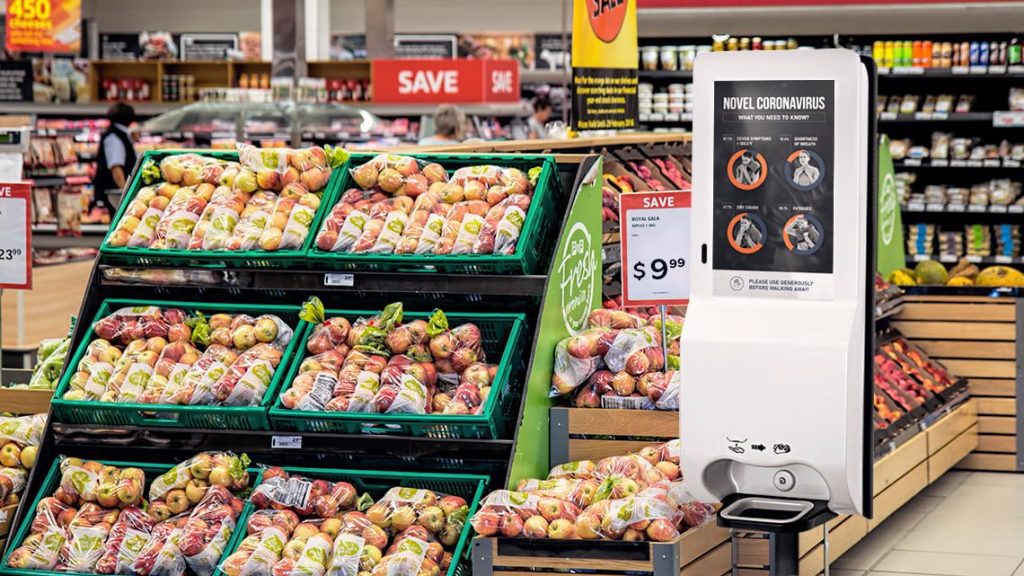 We do not lose hope amidst the global recession. When the economy bounces back, will you be ready to attract and acquire customers? An investment at the right time can get you a lot more in the long haul. Digital hand sanitizer kiosk is a state-of-art public health solution that can benefit you many years to come.
Conclusion Notes
Small businesses have been the lifeblood of many communities, and they are vital to our society's production and economic growth. They account for 98% of all business establishments and almost half of GDP in North America; therefore, it is important to our society that we support small businesses in our communities.
In this unparalleled time, Kuusoft would love to hear your stories as a business owner. How are you coping with the global pandemic? And how are you planning to thrive?
Let us shine the spotlight on you, as we go through this together! Now, you can fill out this simple 4-question survey, and we will feature you as part of our small business case study.
You can connect with us on Facebook, LinkedIn, Twitter, and YouTube to get the latest info on digital signage!