LiveTV
Where live cable TV meets digital signage content, in perfect harmony. Play, broadcast, and engage with the world's first software-based Live TV solution that works with any digital signage screen. The best-in-industry LiveTV utilizes your cable TV content with other digital signage messaging to engage the audience, living beyond your screen's potentials.
Setting new standards with pristine live TV quality
The only solution on the market that can display live cable content with any TV displays along with other signage functionalities. Our LiveTV can automatically scale the playback from any zone size to complement your messaging at displays with pristine quality, running content smoothly and seamlessly.
In the power of a shared viewing experience
We believe in the power of a shared viewing experience. Incorporate streaming or non-streaming live content along with customized programs to create a multi-device engagement experience for your customers. Encourage your audience to participate in the live poll on their favorite game and celebrate the wins in real-time.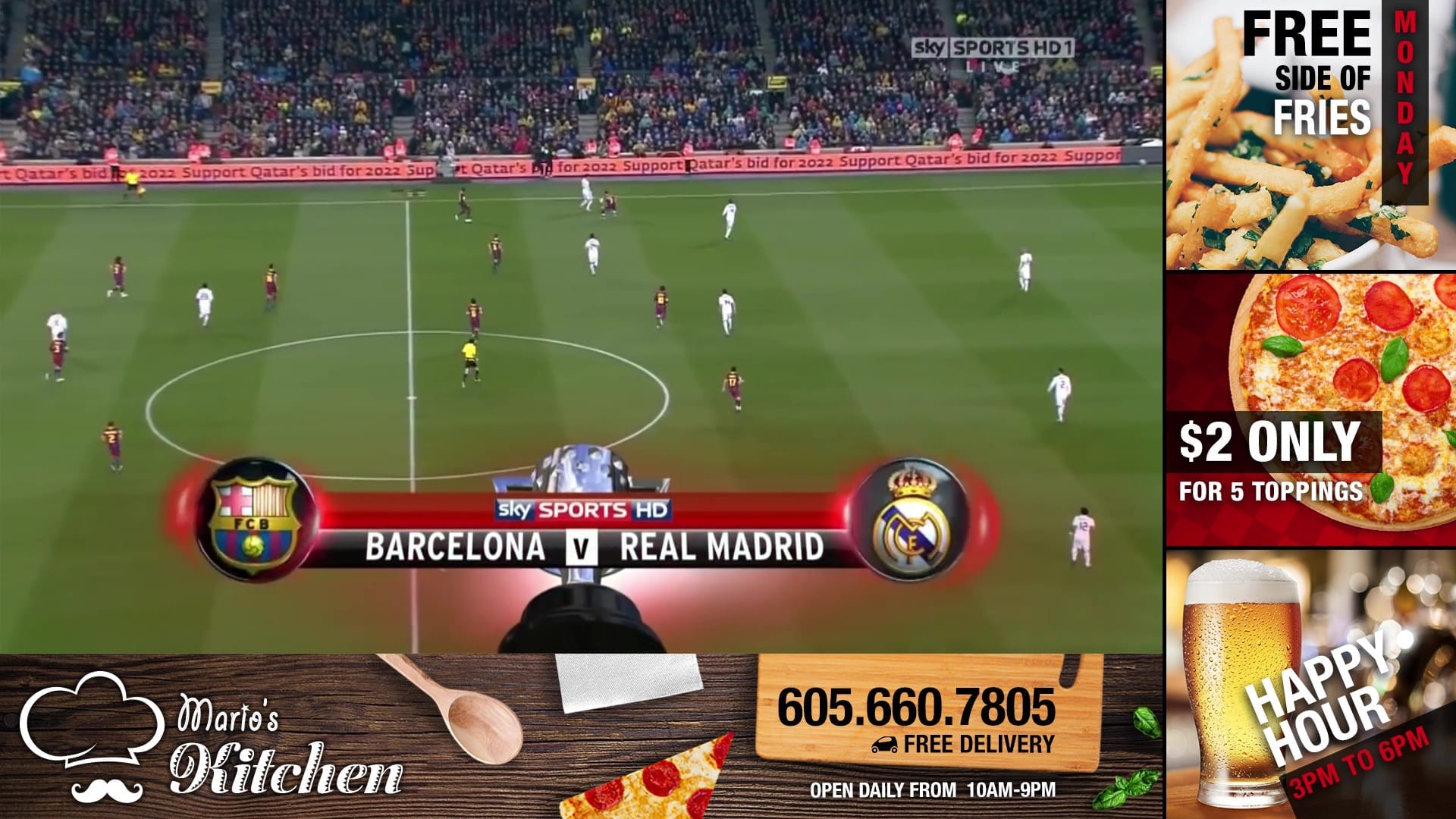 Schedule a callback with our digital signage expert to learn more about NexSigns Digital Signage!
Let us know the best time to give you a call