HTML 5 Content
Evolving HTML technology opens the door to the future of content. Put your website or any other web content on your display with NexSigns' HTML 5 browser.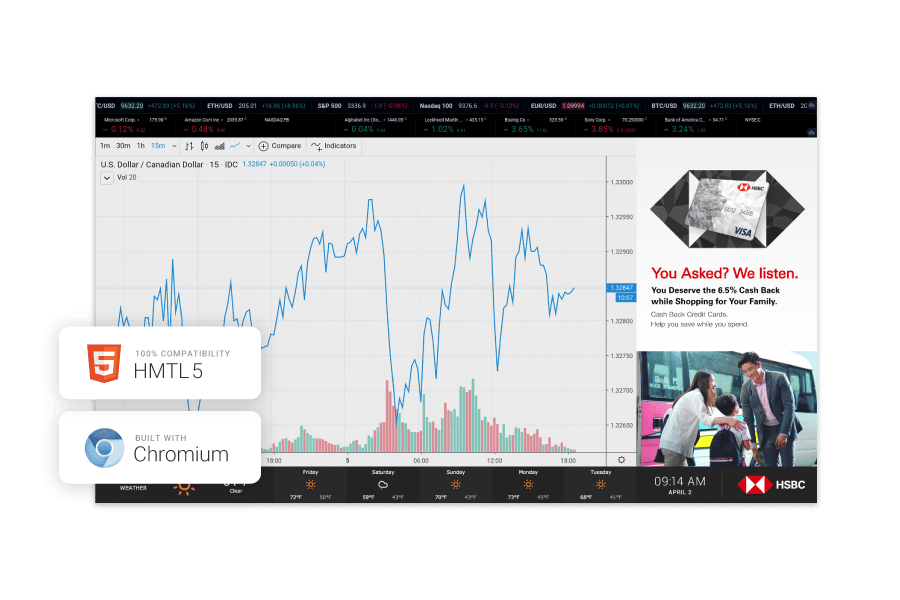 100% HTML 5 compatibility with cutting-edge support
NexSigns comes with an HTML 5 compliant browsers. Built on open-source Chromium, NexSigns HTML 5 browser is just as good as, if not better than, Chrome, Firefox, Microsoft Edge, and other modern-day browsers. The feature is so powerful and swift in supporting you to maximize your content's impact.
Powerful and intuitive HTML 5 content player
Our software comes with an integrated HTML 5 browser and JavaScript runtime. You can quickly point the digital signage to your desired webpage URL and see it instantly appear on your display. Paragraphs, images, videos; any multimedia content as you name it, NexSigns makes sure they show up the way as should
Schedule a callback with our digital signage expert to learn more about NexSigns Digital Signage!
Let us know the best time to give you a call