Dayparting
Transcending the conventional signage content viewing experience through prompt, compelling content. Our best-in-industry Dayparting system drives experience and sales by automatically delivering the most relevant content to the right customer at the right time.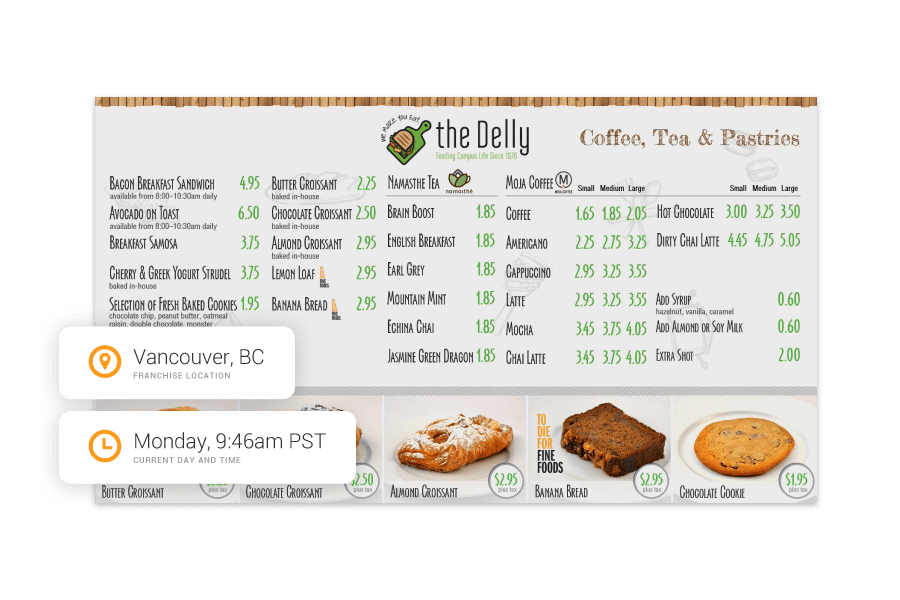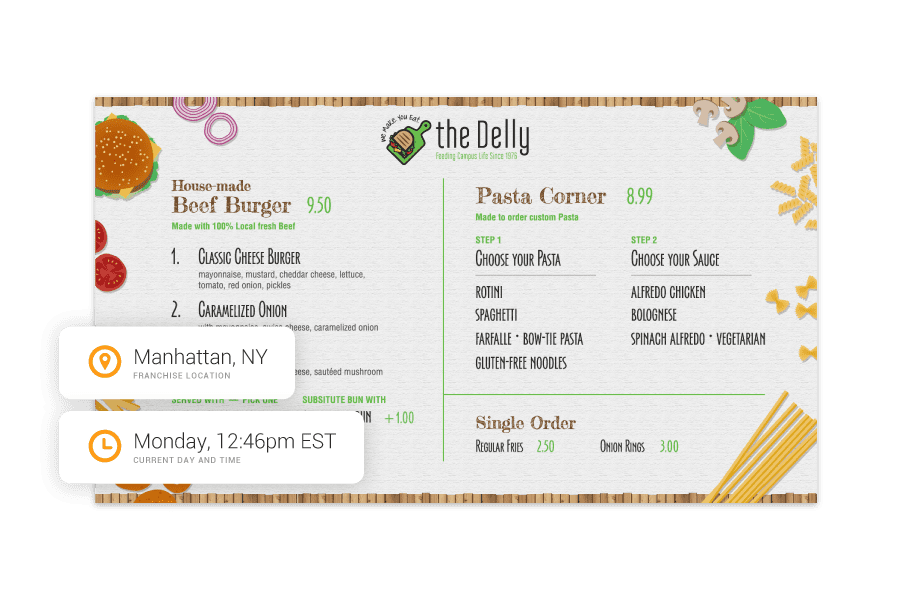 Show up at the right time
Dayparting automatically changes your display content to follow your rules. It gives you the optimal flexibility in configuring content schedules, combining hours of the days and days of the week, so you can make the most of your displays at every moment. 
Where performance meets the needs of efficiency
Configuring this powerful feature is easy and efficient. Within a few clicks, your content schedules are customized to your applications. And whether you are in front of your display or on the go, the configuration can be done through NexSigns online portal with ease and efficiency.
Ready for a Dayparting Demo?
Schedule a callback with our digital signage expert to learn more about NexSigns Digital Signage!
Let us know the best time to give you a call