You can download the Ultimate Guide to Digital Menu Boards in PDF from our website. It's free!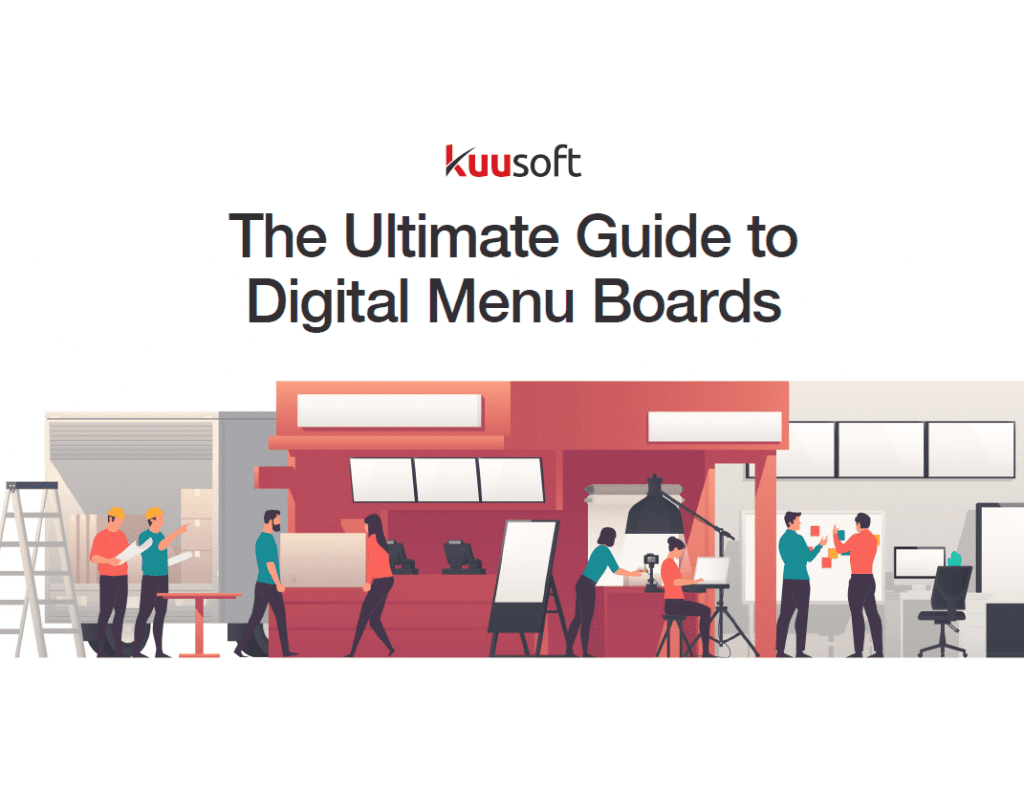 Digital menu boards at restaurants are not only attractive and welcoming. They are an essential part of the branding of the restaurant and displaying what's available there. Menu boards are instantly recognizable. They make the menu items more appealing, striking a chord within the buyer that this is the right choice.
SoC (system on a chip) technology is continuously evolving and replacing the printed menu boards, and the static, bulky, backlit menu boards with high definition images, animations, and videos on LED displays. Our Nano-PC3 is an example of a system on a chip device that's dedicated to digital signage.
All the major franchise outlets have installed digital menu boards. If they hadn't, it would look as if they weren't open. It's as simple as that.
So, you won't ever drive past a Burger King, Wendy's, McDonald's or any major chain without seeing a vast array of digital menu boards. You can instantly see where their menu is and what the new special is. The venue and the food looks so enticing, you'll have a hard time going anywhere else.
Very often, restaurants are pooled in one area, especially ones with drive-thrus. In a mall, it's even worse for competition, as restaurants are normally situated in a food court and are right next to each other.
Studies have shown that people are attracted to the brightest signage with the best photography and animations of menu offerings. Trendy colors, font size, and contrast for readability are known to make the difference but may put customers into decision paralysis if done poorly. This illustrates how important it is to have a brilliant design studio on board.
So, any way you look at it, digital menu boards are no longer a nice to have- they're a must have.
How to Use Digital Menu Boards for Quick-Service Restaurants
Digital Menu Boards. These must be used at point of entry and highlight what's available at the restaurant. The beauty of this use is that they draw your customers eye instantly to where you want it.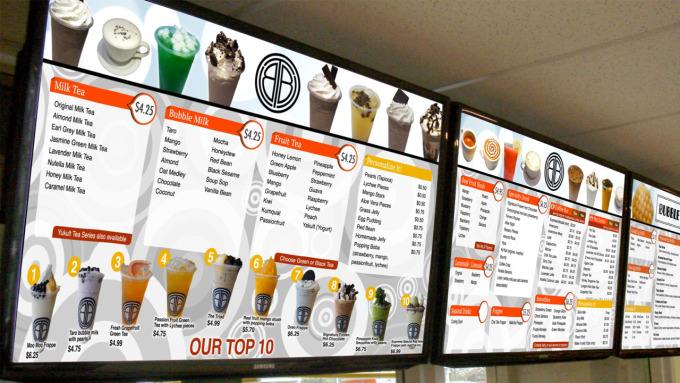 Promotions. Used to their fullest, these designs can strikingly display specials. If you're utilizing animations (and you should be), you can make the display so dynamic, and it will automatically draw people ordering the promos in droves.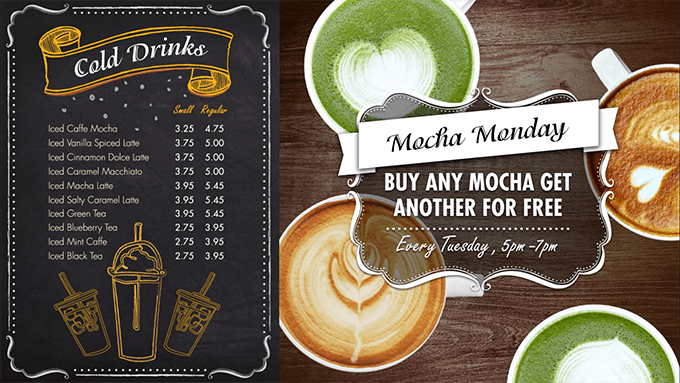 Drive-thru. The point of the display makes the best use of digital menu boards, as customers are in a highly impulsive purchasing environment. Drivers hate to cause unnecessary delays, so your digital menu board will motivate them to choose more obviously displayed, higher margin products. Additionally, they can be seen from a distance, and drivers will be motivated to swing by and see what's available.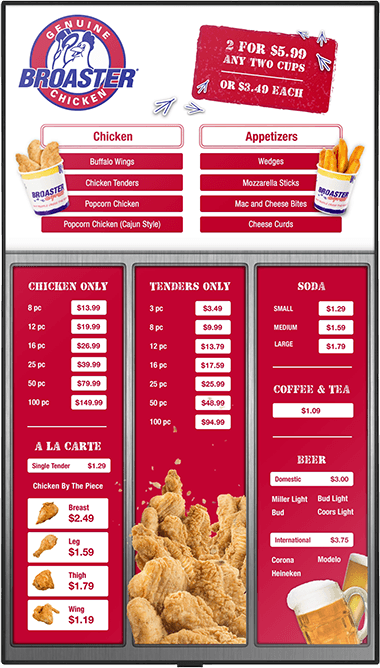 Branding. If you don't have digital menu boards, you are set to lose out on this important metric. Driving loyalty in this hyper-competitive is important now more than ever. Don't throw away this chance with a captive audience available. You don't need to have a dedicated display or design for this purpose; branding must be an integrated part of all displays.
Did you know:
That installing a digital menu board can boost overall sales by up to 15% and much higher on specific promoted items.
Digital menu boards also drive foot traffic, especially at locations like malls and airports where they can catch the eyes of passers-by. Restaurants report a 15% increase in the number of customers after installing a digital menu.
Younger customers prefer digitally animated boards, LED screens are simply something they have come to expect. If you don't have it, you're going to lose out.
Costs Versus Benefits
Here are the Benefits:
Ensure campaigns start and end on time. This is organized and actioned remotely from a head office, so there is no need to rely on staff at various sites to install the appropriate signage.
Reduce manpower at restaurant sites. Good digital menu board programs can be remotely controlled, so on-site staff can concentrate on core duties.
Attractive and dynamic – Digital menu boards reinforce positive associations for the brand.
More effective upselling – easier to draw attention to promotional items.
Digital menu boards are a scalable solution with centralized management – coordinate updates from a head office though cloud-based online dashboards, so logistics is not a problem.
Global flexibility – much like network TV with the main station and its affiliates – allow for local decision-makers to have flexibility with local content.
And Now the Costs:
Regarding displays – commercial ranges from $2,000 for a single display digital menu board and $8,000+ for several displays. It's a wise investment. Digital Signage Today reports that on average 11.5% of QSRs (quick service restaurants) in the US recoup their investment within 6 months of installation.
Software licenses can range from $49 to $150+ per month depending on the developer.
Daily electricity – this varies for each region and the usage of your displays.
Installation – this varies greatly to specification, but look at some $1,000+ including project management and downtime for installation per each location.
Design – also varies greatly per specification and type. Will it be animated or static? Will there be video, and what type? Don't skimp on this. It's one thing have a great digital menu board, but if you don't use your display to its fullest, it's a wasted opportunity. Designers start in the region of $40 to $90 per hour.
Learning the software. Learning how to do everything from changing prices to schedule day-parting will vary in difficulty based off the intuitiveness of each software's UI. Make sure that the vendor you go with has made their product accessible.
Interesting fact: McDonald's recently spent more than $6 billion to revamp more than 6,000 stores throughout the US. According to Digital Signage Today, the renovations, which will affect stores in 20 states and the District of Columbia, include kiosk ordering, table service, digital menu boards, and mobile pay and pick-up zones.
Now, What About Displays?
When comparing commercial and consumer displays, you have to consider several factors including durability, warranty, and more. A consumer TV is designed for home viewing in environments that are not as brightly lit as a commercial location and are turned on for far shorter periods of time.
For quick-service restaurants, you will have to consider higher room temperatures, dust, grease, and so on.
The amount of time that the displays are operable varies from a couple of hours per day for consumer grade TVs to 24/7, 365 days a year for commercial grade. Additionally, there is a wide variety of commercial displays for many different types of applications.
Warranties
As for warranties, remember that consumer warranties are designed only for consumer use and are normally for a year's duration. Most commercial displays will typically have a three-year parts and labor warranty, extending to 5 years in certain instances.
Consumer warranty is also usually limited to carry-in-service. Meaning that if you want to utilize the warranty, you'll have to take it down and bring it into the store yourself. A commercial warranty typically covers on-site service and repair. Commercial-grade TVs are designed to last longer in terms of durability and screen lifetime than consumer models.
It's important to note that consumer warranties are typically voided by commercial use due to the higher than expected daily use of the display.
Bezels
A noticeable difference in commercial monitors will be the size and shape of the bezel. A display's enclosure consists of a bezel going around the viewable screen area, and a casing that covers the back. Commercial screen enclosures are thinner to show more of the screen without a large, usually branded border.
In a professional environment, the sleeker commercial grade bezels are much more attractive to consumers and enhances the overall brand impression. Utilizing consumer TVs typically looks cheap and unprofessional in comparison to their commercial counterparts.
Brightness and Quality
With brightness and higher resolution quality, commercial displays are designed to operate strongly in well-lit conditions, such as quick-service restaurants. For commercial applications, a higher brightness will be required since the brightness of the environment will wash out low-brightness displays. If the digital menu board is for outside or in areas with direct sunlight, it needs even higher brightness.
Brightness is measured in terms of Nits or Candelas squared (cd/m2). Consumer televisions will be in the range of 150-250 Nits, whereas commercial displays will be in the area of 300-1,500 Nits. CNET published an excellent guide to Nits here.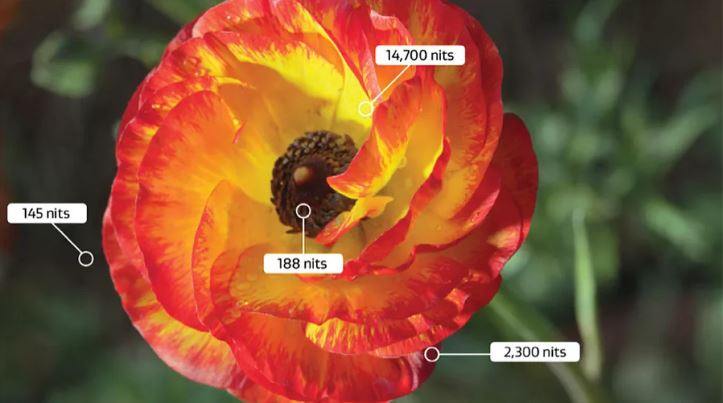 Regarding price, for consumer grade TVs you are looking at a few hundred dollars with commercial grade TVs going for over $2,000.
With size, it will vary based on your needs. For instance, you don't want to have your customers be overwhelmed in a small store, so it's a good idea to get audio-visual display experts in for help. For typical QRS environments, you'll be looking at at least a 45-inch size screen.
Additional Features and Factors
Orientation – Sometimes, it is better to utilize a portrait orientation instead of landscape and vice-versa. Consumer-grade TVs either lack this mounting ability or have asymmetrical bezels that will look quite odd in portrait orientation.
Connectivity – you'll normally only need HDMI, but commercial displays will include a display port, DVI, VGA, and component plus composite video. They could also include the video-loop output.
Multi-sync – professional displays can cope with several multi-sync supported resolutions.
Design Tips
Incorporate your brand colors into all displays. Consistent branding in all aspects of your quick-service restaurant is essential to create a lasting impression on your customers.
Lighter backgrounds will be brighter, so these design will be more noticeable. Conversely you will have to increase the brightness of your TV with a darker background to compensate.
With transitions, keep the main menu showing. This is your key content and nothing is worse or more confusing for a customer than taking it away in the midst of ordering.
Make food look more appealing. This is a no-brainer, but many stores use cellphone quality photos of their food. You can also add effects to make the image more realistic and tangible. For instance, have condensation on cold drinks and steam coming off hot food.
Software
Do-It-Yourself with USB
USBs are a valid low-cost option for many smaller quick-service restaurants, but it comes with many drawbacks. When it comes time for your design to loop, the USB will show a black screen and the play bar underneath. This leaves an amateurish impression on many customers.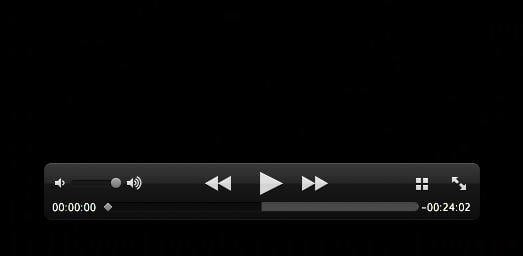 USBs are also not scalable, requiring shipping USBs to multiple locations whenever your board needs a change. Since it is an offline device, there is also no scheduling/automation or other management software.
Dedicated Digital Signage Software
With dedicated digital signage software, you have an easy-to-use interface with features designed precisely for what you are trying to achieve. Before selecting a software provider, it's important to evaluate what features they have created and which ones will be the most applicable to your business. We've listed a few below.
Changing national content with the ability to disseminate that change throughout the network or to a few select screens is a solution that capable systems would handle. Still, a lot would depend on the entire system's capabilities.
What would happen if you lose your Internet connection? If you lose cloud connectivity, is there a localized backup plan to save the latest design to the media player? Some connectivity should always be in place to ensure security and content updates, but the system should temporarily function without the internet. This is the burning question and one which needs your attention.
Examples
You would rarely have a specific promotion to a single location, but say there is a store birthday or local celebration that would benefit multiple locations within a specific region? Being able to fine-tune specific screens in addition to mass publishing is also important.
With dayparting, you can run specific menus and promotions based on the time of day or day of the week. You can control this with ease through centralized scheduling software that should be available on the digital menu board software's dashboard. For instance, changing from breakfast to lunch menus should not require human intervention – and with today's technology, it seldom is.
What's on the Horizon for LED Technology
LED Technology is shooting ahead like a bullet train. Top technology bright sparks are introducing products such as MicroLEDs, Crystal LED, and others.
The products are coming out at such a rate that it may seem prudent to hang on getting the new equipment for a while. Especially if you're thinking of a large display to the side or front of your store. That said, every day without a digital menu board is one more day that you are losing out on the benefits. The truly prudent decision is to purchase modern TVs that will keep up with advances in technology so that you don't need to renovate with new displays in just a few years.
LED displays have upped the pixel density count, and the resolution has increased exponentially. With 4K adoption, people are looking for UHD options that handle different needs and applications with ease. Modular MicroLED displays also gain ground like wildfire and appear everywhere from indoor retail to outdoor signage replacing video walls.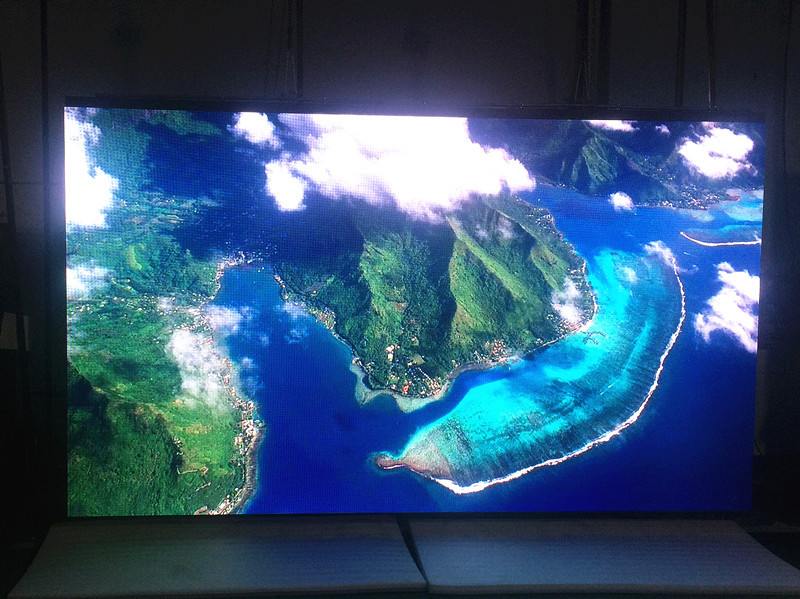 HDR
HDR, which encompasses a wider color gamut, is also becoming very popular. Sharper images and brilliant colors combine to give enthralling visual output.
As far as the future of indoor digital signage is concerned, its reach is expanding in all sectors of industry, but particularly in the restaurant industry. As per the Digital Signage Future Trends Report, both large and small retailers have experienced growth in sales and have boosted brand experience consistently and markedly.
The report finds that out of two-thirds of retailers surveyed, the greatest benefit of digital signage was their improved branding, followed by improved customer service by 40%.
According to users, a big trend in this market is the move towards direct-view LED displays that produce, according to users, breathtaking displays. Research finds that merely having a brighter display will not produce the desired QSR environments.
This is why digital sign providers are offering more in the advanced analytics systems area to engage customers dynamically.
With touch-screen plus face recognition camera applications, new algorithms can capture age, sex and mood of the client by scanning facial images. This data will no doubt prove invaluable in the future.