How to stand out from the crowd is one of the most important aspects required for quick-service restaurants to survive. Today's consumers are very picky and easily affected by visuals. It is easy to have the false belief that the digital menu board is just a digital version of printed menu boards.
Based on a recent study conducted by 3rd-party individuals, more than 60% of today's digital menu boards are done wrong. Not only is it embarrassing, but it can also cost the restaurant to shut down.
Please review this list of the top five fatal mistakes that quick-service restaurants of all sizes can make when making their menu boards. And let's learn how to avoid them: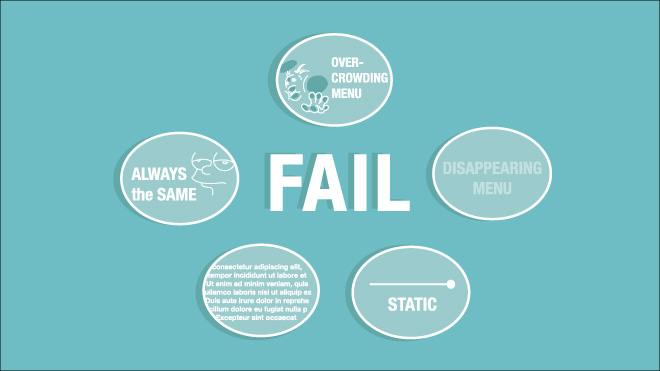 1. OVERCROWDING DIGITAL MENU BOARD
It may seem like a no-brainer to not overcrowd your digital menu board. But over 70% of new digital menu board owners wish to save some startup cost by over-filling the screen. The end product? A completely ineffective menu board.
Best practice: It is recommended not to have more than 24-36 items to be displayed on a single screen.
2. STATIC MENU IMAGE
Did you know many quick service restaurants will implement menu board by only showing a single static image? It is very easy to find a graphic designer who can design a static image for a menu board. However, not only is this a false way of using digital signage, the fact is that it will be less effective than a regular lightbox menu board.
Best practice: Adding some animations to showcase your menu items, as well as specials, will significantly increase audience interest!
3. DISAPPEARING MENUS
In contrast to point #2 above, quick-service restaurants excessively animate the entire digital menu board. Such that the menu will temporarily disappear. This makes it tough for customers to think about what they want to order. This major misconception is observable in small businesses. Furthermore, even big companies like McDonald's are having trouble escaping this fatal practice.
Best practice: It doesn't matter how much animation you want to incorporate. Your menu should appear on the screen at all times.
4. TEXT ONLY DIGITAL MENU BOARD
Many small businesses believe displaying their menu in simple text on the menu board will be sufficient. Today's audiences are excessively exposed to multimedia content. Therefore, when the digital signage only displays text and nothing else, it will simply become background noise that your audience will automatically ignore.
Best practice: Even if you don't want any picture to be on display, you will need to include some animations in your digital menu board so that it can provide some motion to attract your audience's eyes.
5. ALWAYS THE SAME
Changing the menu board and giving it a fresh look on a frequent basis is widely overlooked by restaurant owners. The digital signage will initially attract a lot of audiences and gradually be ignored. Let's be honest; consumers will not spend time looking at the same thing over and over again.
Best practice: You don't need to make massive changes all the time, but updating images, text, and weekly specials on a frequent basis will keep your digital menu board fresh. Every 3-6 months should have a major redesign to re-engage your audience.
Connect with us on Facebook, LinkedIn, Twitter, and YouTube to get the latest info on digital signage!