Building Directory System
Ensure you always make the best first impression possible. Use our digital signage directory to guide your guests in a modern and inviting way. Create a consistent look in your building with clear and attractive directories.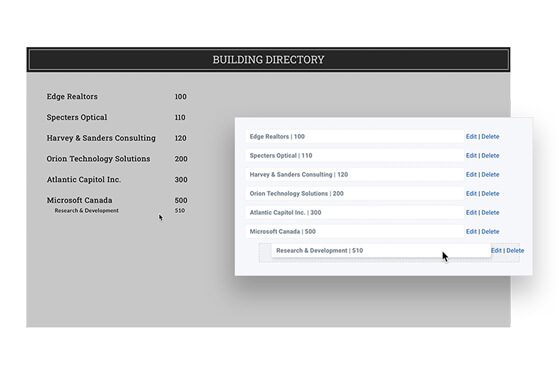 Guide your visitors in a modern and dynamic way. Update your wayfinding information at any time with our Building Directory System. Our algorithm will format your data in an attractive and clean way.
Increased autonomy, decreased complexity
Update our custom-made designs without worrying about breaking animations or the format. Make quick and easy changes from any location with our building directory system. Take direct control over your digital signage directory and keep all your displays in sync.
Our Building Directory System will save you time and resources. Save costs by replacing your physical signs with our digital signage. Our software gives you the autonomy to update whenever you want.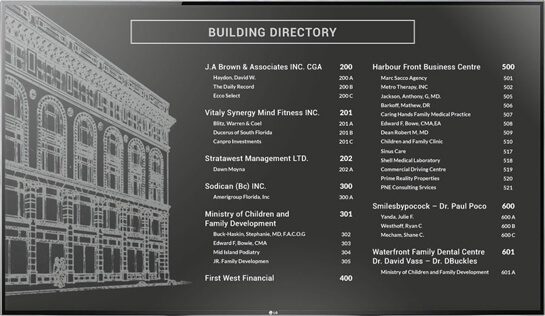 Ready for a Building Directory Signage Demo?
Schedule a call-back with our digital signage expert to learn more about NexSigns Digital Signage!
Let us know the best time to give you a call