Hey, have you heard? Santa is coming to town!
According to a new Harris Poll, 46% of participants chose Christmas as their favorite holiday. As a time of giving, Christmas is typically a peak selling period for retailers in many countries around the world. Many business owners are starting to release promotions and getting their stores ready for this holiday season. As stores are competing for consumers' affection during the holiday season, it is important that business owners make their stores appealing to shoppers and attract potential buyers at the point of purchase.
Customers' perception of a store depends on its exterior design. Many business owners do not realize that a store exterior is not only a product exhibition area but also represents the image/brand of the store and its merchandise. Most business owners release promotion events by displaying traditional signage in their store windows. But with recent technology trends, consumers are uninterested in old-fashioned signage and are attracted by a modern form of display: digital signage.
Digital signage serves as an essential tool to promote a store's visibility and identification. Experiments by Nordfalt et al. discovered that digital screens and signage can encourage customers toward the merchandise and deeper into shopping pathways. This suggests that digital signage serves as a powerful catalyst that promotes consumers to visit stores, especially stores that are unfamiliar to them.
Recent research found that consumers' perceptions of store signs influence their expectations of a store and their willingness to visit a store. As the aesthetic features of the signs' design increase, consumers' perceptions toward a store and its product quality also increase, leading to higher foot traffic in the store.
Being creative with your digital signage display is important.  Here are different ways you can use digital signage to promote your stores: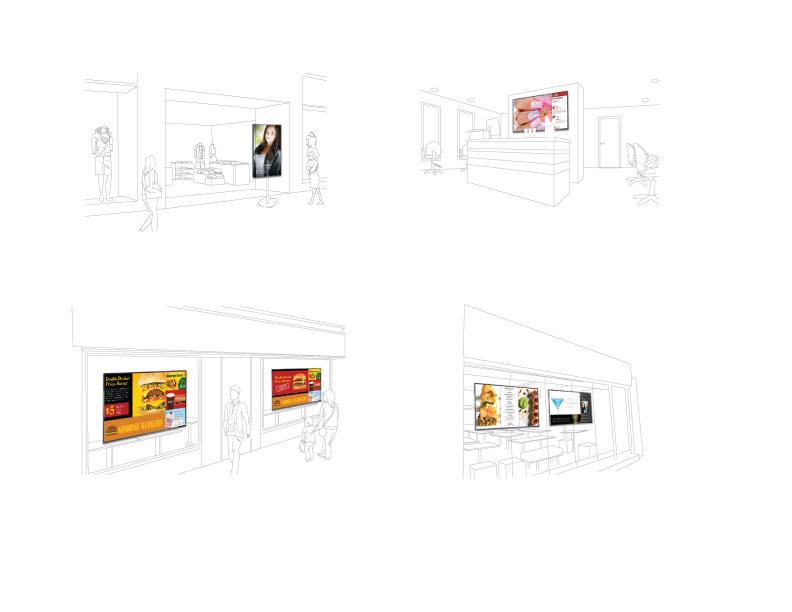 In short, here is a simple formula:
Digital Signage + Creative Design =
Increase in consumers' attention/ interests
Increase in-store visits and foot traffic
Increase in customers purchasing merchandise
Create a great customer impression of the store
Deliver a strong brand message to customers
Establish loyalty with first-time shoppers
You can learn more about NexSigns' Digital Signage solution and connect with us on Facebook, LinkedIn, Twitter, and YouTube to get the latest info on digital signage!